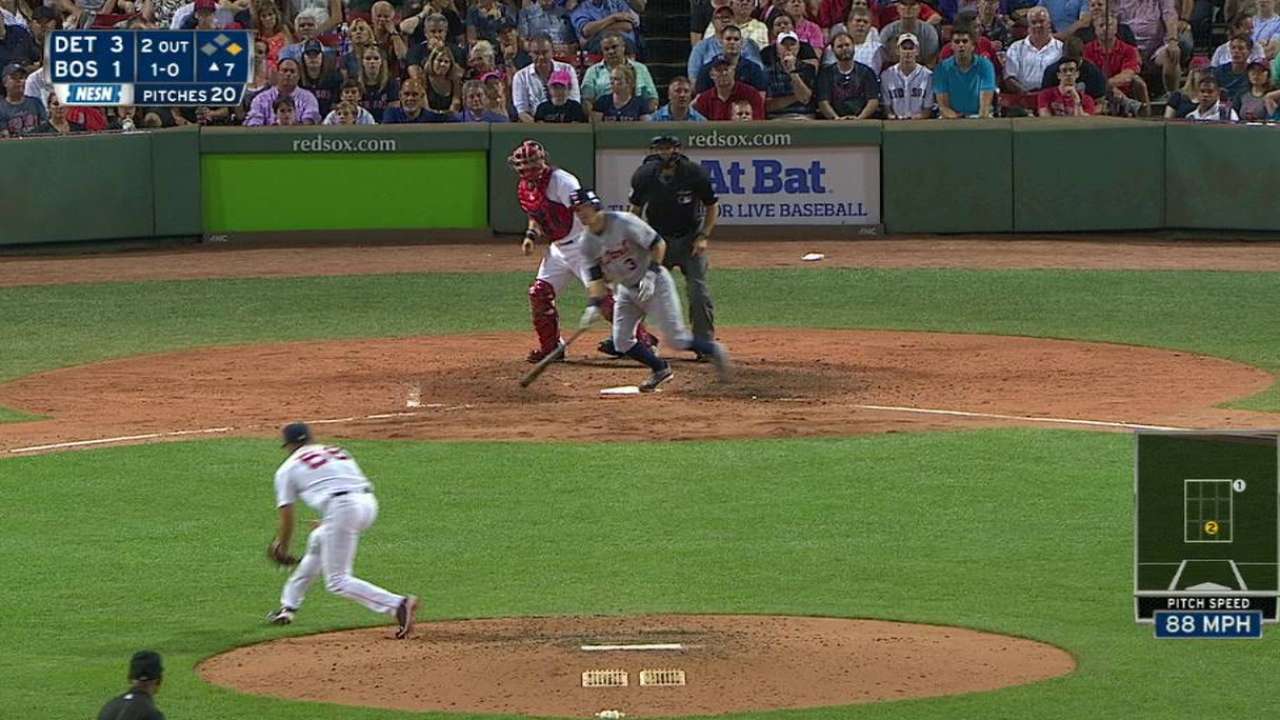 Three playoff teams who could miss in 2016-17, and three non-playoff teams who could get in

thehockeynews.com

4 hours ago

Playoff turnover is a hallmark of the NHL's salary cap era. It's rare to see a single franchise entrenched in a contending position for decades at a time. The Detroit Red Wings are the remarkable exception. Typically, we see plenty of playoff squads sli…

Share Tweet

ESPN.com profootballtalk.com

6 hours ago

Anquan Boldin a good signing for Lions as long as expectations are realistic

Share Tweet

Pistons announce one-year deal with McCallum

nba.com

6 hours ago

The Detroit Pistons officially announced their one-year deal with guard Ray McCallum on Tuesday.

Share Tweet

thehockeynews.com yahoo.com

7 hours ago

Come Wednesday, Detroit Red Wings netminder Petr Mrazek is likely to become the first player with a scheduled arbitration hearing to actually head to the hearing to settle on a new deal. Mrazek, 24, will enter arbitration as the goaltender of the Red Wi…

Share Tweet

thehockeynews.com yahoo.com

10 hours ago

Based on average ice time alone, Danny DeKeyser was already a top-two defenseman in Detroit. The Red Wings rearguard averaged 21:48 of ice time during the 2015-16 campaign, second only to veteran Niklas Kronwall. Come next season, though, expect DeKeyse…

Share Tweet

Tigers' Brad Ausmus softens four-out save stance in 'must-win' against Red Sox

ESPN.com

20 hours ago

Tigers' Brad Ausmus softens four-out save stance in 'must-win' against Red Sox

Share Tweet

nytimes.com ESPN.com

22 hours ago

Jose Iglesias hit a two-run homer in the sixth inning, Justin Verlander pitched six solid innings and the Detroit Tigers beat the Red Sox 4-2 on Monday night to spoil Drew Pomeranz's second start with Boston.

Share Tweet

Lions bringing in Jimmy Clausen, wideouts for workout

profootballtalk.com

Jul 25 (yesterday)

The Lions put wide receiver Will Fuller on the physically unable to perform list Sunday and it's not clear when he'll be ready to get back on the field after having foot surgery this offseason. On Monday, the team will look at a few options to fill in a…

Share Tweet

nytimes.com MLB.com

Jul 25 (yesterday)

Sale, protesting the use of collared throwback jerseys on a hot and humid Saturday night, destroyed some of them. The team responded by scratching him from a scheduled start and sending him home.

Share Tweet

Lions place Brandon Pettigrew, two others on PUP list

profootballtalk.com

Jul 24 (2 days ago)

With training camp about to start, the Lions are taking stock of which players on their roster aren't quite ready to start practicing. Tight end Brandon Pettigrew is on that list and the Lions announced Sunday that he has been placed on the physically u…

Share Tweet

Tigers-White Sox suspended after 8 innings

MLB.com

Jul 24 (3 days ago)

A Tigers-White Sox tilt Saturday that began with Chris Sale being sent home for a clubhouse incident and continued through rain delays ended without a result. A third rain delay suspended play after eight innings with a 3-3 score.

Share Tweet

Boldin's value to Lions goes far beyond the football field

Jul 26

Louis Riddick and Ed Werder break down the value WR Anquan Boldin will bring to the Lions on a one-year deal.

Dolphins, Lions best fit for Foster

Jul 18

The NFL Insiders crew breaks down where free agent RB Arian Foster should sign this season.

Lions offense still has issues to work out in training camp

Jul 18

ESPN Lions reporter Michael Rothstein breaks down why Calvin Johnson's retirement and offensive line retooling will be the focal points in Detroit's training camp.

Training camp 60 second preview

Jul 16

NFL Insider Dan Graziano delivers your NFL training camp primer.