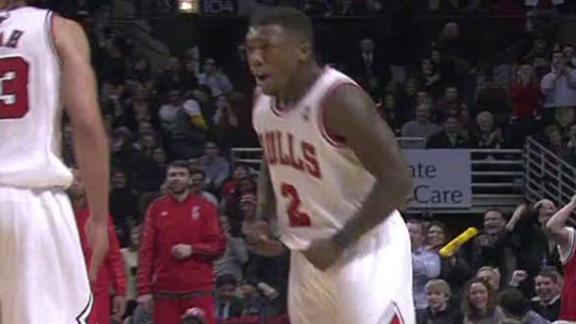 Leyland ready to see what Rondon can do

MLB.com

Jan 23, 2013

To have the closer as the most serious question left isn't the worst sign for a team heading into Spring Training. For a contending team, though, it's a serious question, and Tigers manager Jim Leyland sounded Wednesday like someone making it his priori…

Share Tweet

Detroit Pistons rookie Kim English gets his draft night handshake, seven months later

yahoo.com

Jan 23, 2013

Every high-level basketball player dreams of the moment when his name gets called at the NBA Draft. These athletes work so hard for so long to achieve in a dream, and over the course of a few seconds there name is called and they belong to an real live …

Share Tweet

Every year, the NFL Players Association recognizes one of its members with the Byron "Whizzer" White Award.   Named for the late Supreme Court Justice who played for the Steelers (known at the time as the Pirates) and Lions before becoming an intell

Share Tweet

Of all the things Lions coach Jim Schwartz is going to worry about, having star defensive tackle Ndamukong Suh appear on "Celebrity Diving" does not make the list. Schwartz cracked jokes about Suh's appearance on the reality show, which apparently i

Share Tweet

Jim Schwartz: Young's tweets weren't a good idea

Lions wide receiver Titus Young popped back up on Tuesday with a series of tweets that featured a threat to quit playing football if he didn't get the ball more often. The Lions haven't said whether there is still a place on the team for a player who

Share Tweet

Rewind'12: Lions penalties

ESPN.com

Jan 23, 2013

(Another in a series of posts circling back on the 2012 season and some of our preseason themes.) Detroit Lions coach Jim Schwartz halted one of the training camp practices I covered last summer to, uh, remind players that he would have a low tolerance …

Share Tweet

Bulls Come Back To Top Pistons

Jan 23

Bulls hold off Pistons, 85-82.