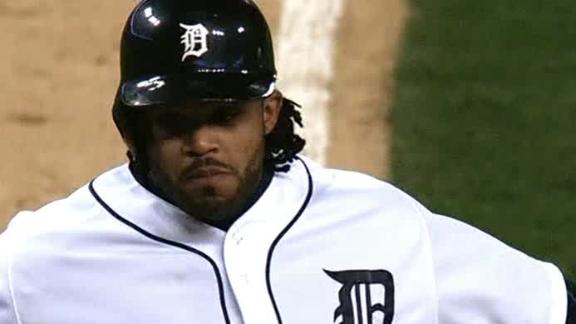 Wookiee mistake: Toledo Mud Hens to wear Chewbacca of 'Star Wars' jerseys

yahoo.com

Apr 29, 2013

Not to get all Dark Side on the minor-league Toledo Mud Hens and their upcoming "Star Wars" weekend, but these Chewbacca jerseys are not very strong with the Force. Get better rags, they must. The Hens, the Class AAA affiliate of the Detroit T…

Upvote Share Tweet
Fielder Powers Tigers Past Twins

Apr 29

Max Scherzer strikes out 10 in the Tigers' win over the Twins.

Hunter Ranks Stadiums

Apr 29

Tigers RF Torii Hunter gives his best and worst stadiums to play in.

Share The Passion: Miguel Cabrera

Apr 29

Tigers 3B Miguel Cabrera shares his passion for baseball.
Sports Columnists
Toronto Raptors ramp up push to have Phil Jackson as president, sources sa…

Apr 29

The Toronto Raptors, emboldened by the news that the Sacramento Kings apparently won't be moving to Seattle, have ramped up their pursuit of Phil Jackson to be their new team president, according to sources close to the situation.

Nate McMillan to interview for Detroit Pistons coach, sources say

Apr 29

The Detroit Pistons have opened the interview process in their search for a new coach and are scheduled to sit down Tuesday with Nate McMillan, according to NBA coaching sources.