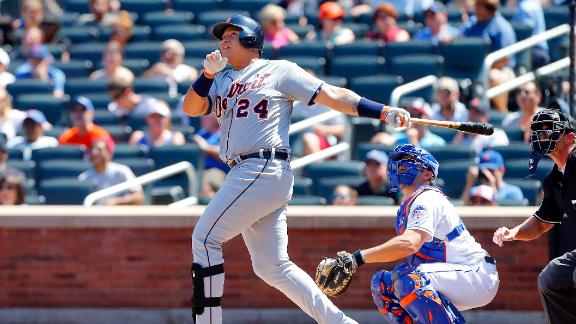 MLB.com

Aug 25, 2013

Jose Iglesias was out of the Tigers' starting lineup for the second straight game on Sunday as he continues to deal with soreness just above his left elbow after he was hit by a pitch in the ninth inning of Friday's game.

Upvote Share Tweet
Web Gems

Aug 25

Does Roger Bernadina's leaping catch at the wall top Jose Iglesias' bare-handed pick and flip?

Cabrera Homers Again In Tigers Win

Aug 25

Miguel Cabrera hit his 42nd home run and the Tigers plated seven runs in the ninth inning to beat the Mets 11-3.