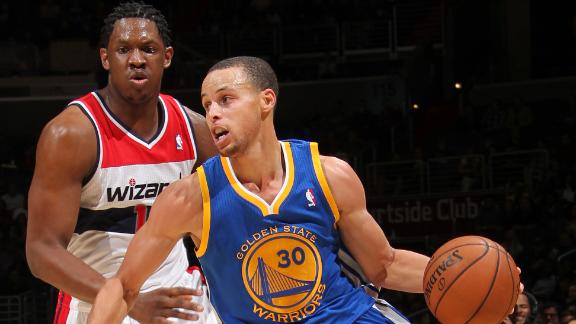 Updated Dec 8, 2012
Share
Tweet
Do you think that I'm shocked that the Warriors are playing so well? Me, who was so skeptical of Bogut playing this season? So carefully noncommittal on the Warriors' prospects?        Well, ask yourself these questions: Who has been saying for tw
Sources:
feltbot.com
ESPN.com
Golden State Warriors coach Mark Jackson and Richard Jefferson find links with new scene around Barclays Center

Updated Dec 8, 2012

Share Tweet

Mark Jackson and Richard Jefferson walked into Barclays Center on Friday night, each with his own special connection to the place and to the neighborhood. They were with the Golden State Warriors now, but both took a degree of pride in what they saw.

Source:

nydailynews.com
Warriors Hang On For Third Straight Win

Dec 8

Warriors top Wizards for their sixth win in seven games, 101-97.