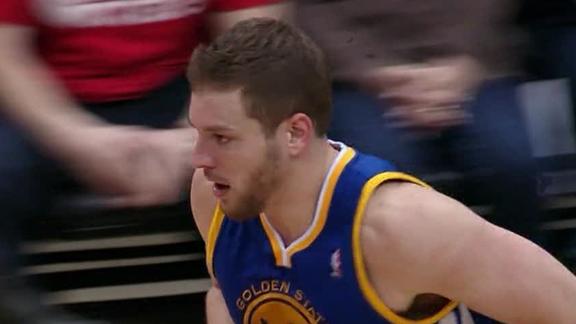 ESPN.com
feltbot.com
Updated Feb 24, 2013
Jarrett Jack had 23 points and eight assists to rally the Golden State Warriors to a 100-99 victory over the Minnesota Timberwolves on Sunday.
Share
Tweet
Warriors' Bogut out indefinitely after hurting back

Share Tweet
Warriors Edge Timberwolves

Feb 24

David Lee scored 22 points and recorded 13 rebounds to lead the Warriors past the Timberwolves 100-99.
Sports Columnists
Sources -- Oklahoma City Thunder trying to bring back Derek Fisher

Feb 25

The Oklahoma City Thunder are preparing to re-sign veteran guard Derek Fisher, according to sources familiar with the Thunder's thinking.