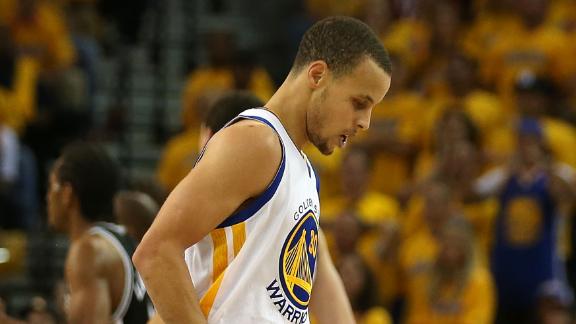 Updated May 11
Share
Tweet
Golden State Warriors point guard Stephen Curry received treatment on his sprained left ankle Saturday and is considered a game-time decision for Game 4 of the Western Conference semifinals.
Updated May 11

Share Tweet

Well, I guess I was a little optimistic with that Warriors in Six prediction, wasn't I? Who would have thought that the Spurs could beat this red-hot Warriors team, with a half-dead Manu Ginobili? Gregg Popovich and the Spurs, that's who. The Spurs sh

Sources:

feltbot.com CNNSI.com ESPN.com yahoo.com
Will Curry's Ankle Affect Warriors?

May 11

Stephen A. Smith discusses the Warriors' chances with Stephen Curry having a sprained ankle.