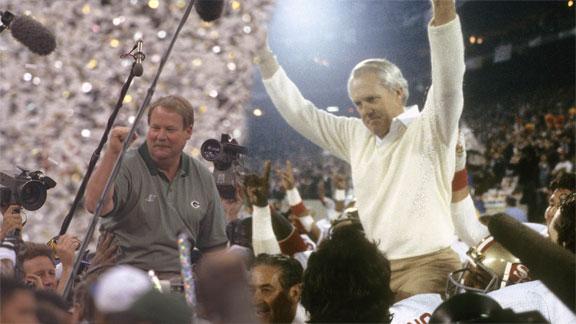 ESPN.com
Updated Jun 10, 2013
Mike Holmgren knew he had a good team in 1996. With an offense led by quarterback Brett Favre and a defense led by defensive end Reggie White, the Green Bay Packers breezed through the regular season, winning 13 games by an average of 21.3 points per ga…
Share
Tweet
No. 1 - Vince Lombardi

Jun 10

Bart Starr, Willie Davis and Paul Hornung discuss why Vince Lombardi is one of the greatest coaches in NFL history.

Montana's Top 5 NFL QBs

Jun 10

Herm Edwards ranks his top QBs and reacts to Joe Montana's list of the top five quarterbacks in the NFL.