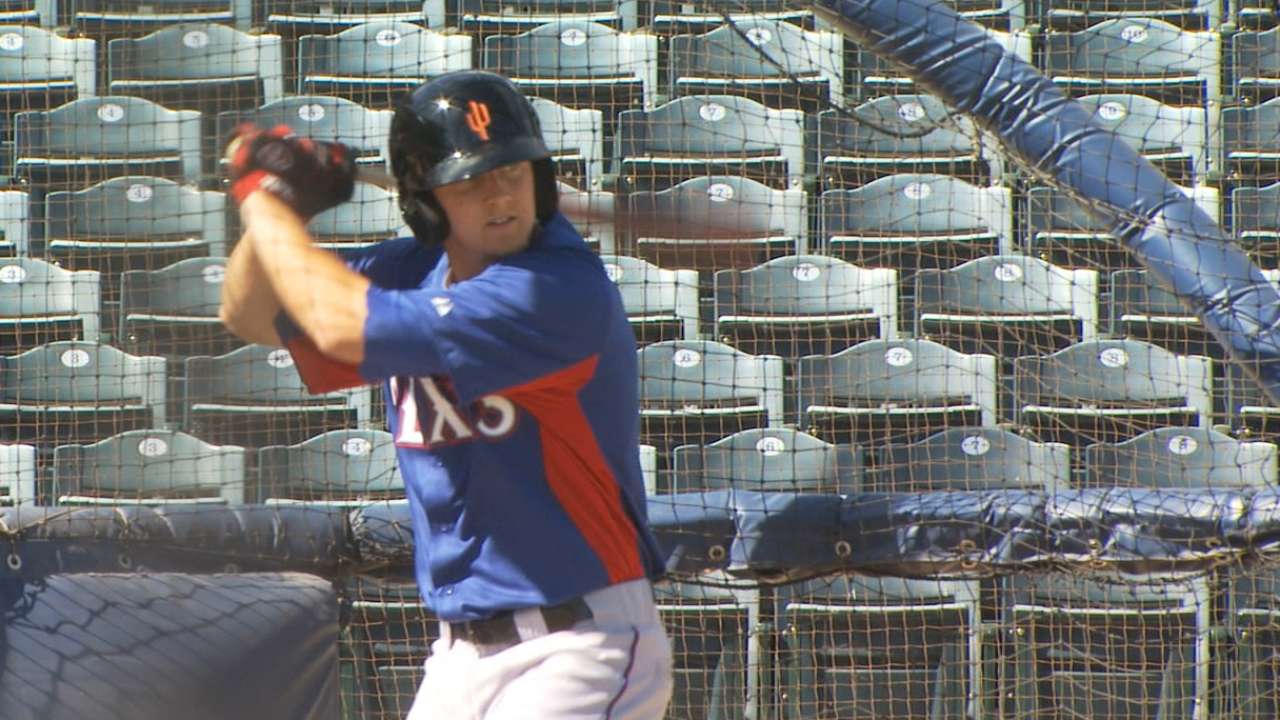 The Yankees acquired infielder Gregorio Petit from the Astros on Wednesday in exchange for a player to be named or cash considerations. Petit, 30, hit .278 in 37 games for the Astros last season.

Share Tweet

MLB.com chron.com nytimes.com

11 hours ago

Left-hander Dallas Keuchel's final spring outing before taking the ball next week on Opening Day for the Astros was a good one, holding the Tigers to seven hits and one run in 5 2/3 innings in a 3-2 win Wednesday afternoon at Osceola County Stadium.

Share Tweet

Class AA Corpus Christi loaded with prospects as Astros set minor-league rosters

chron.com

12 hours ago

KISSIMMEE, Fla. – Shortstop Carlos Correa and righthanded starter Mark Appel highlight the Class AA Corpus Christi roster that was announced Wednesday. Correa, the top overall pick in the 2012 draft, and Appel, the first pick in the 2013 draft, will be …

Share Tweet

Spring forward: Astros set Opening Day roster

MLB.com

15 hours ago

The Astros set their 25-man roster on Wednesday morning, informing several players they had made the club while putting three pitchers on the 15-day DL -- Josh Fields, Brett Oberholtzer and Brad Peacock.

Share Tweet

Astros prospect Vince Velasquez throws first bullpen of spring

chron.com

16 hours ago

KISSIMMEE, Fla. – Hard-throwing righthander Vince Velasquez, one of the Astros' top pitching prospects, threw 30 fastballs Wednesday in his first bullpen session of spring. Velasquez was added to the 40-man roster in the off-season, but he didn't pitch …

Share Tweet

Brett Oberholtzer (blister) expects to be back soon

chron.com

17 hours ago

KISSIMMEE, Fla. – Lefthander Brett Oberholtzer, who was in line to start the season as the Astros' No. 3 starter, was placed on the 15-day disabled list with a blister on his pitching hand's index finger. He suffered the blister before his start Monday …

Share Tweet

chron.com

17 hours ago

KISSIMMEE, Fla. – Knowing he will start the season on the 15-day disabled list, Astros righthanded reliever Josh Fields no longer feels a need to rush his recovery from a groin strain. The DL move lowers the risk of Fields risking further damage by tryi…

Share Tweet

Astros set 25-man roster for opening day

chron.com

19 hours ago

KISSIMMEE, Fla. – The Astros have set their opening-day roster for Monday's season opener against Cleveland at Minute Maid Park. Here is the 25-man roster, which was solidified after Wednesday's final cuts: CATCHERS Jason Castro, Hank CongerSTARTING PIT…

Share Tweet

The Astros optioned first baseman Jonathan Singleton, outfielder L.J. Hoes and pitcher Kevin Chapman to Class AAA Fresno as they made their final roster moves today to reach the 25-man roster limit. Outfielder Alex Presley was designated for assignment.…

Share Tweet

nytimes.com chron.com

Mar 31 (yesterday)

Wandy Rodriguez made his latest bid to earn the final spot in Atlanta's rotation, pitching five innings for the Braves on Tuesday night in their 8-5 loss to the Houston Astros.

Share Tweet

The Sports Update: Hinch discusses Wojo, offense

Astros manager A.J. Hinch talks about the rookie's latest start and the Houston offense.

Share Tweet

Astros 2014 amateur draft signing bonuses

Here's the full list of 2014 Astros draft picks and their signing bonuses. The total money the Astros spent in the draft toward their signing bonus pool was $5,090,500. Round Overall Pick Player Signing Bonus Comp. Bal. 37 Fisher, Derek 1,534,100 2 42 R…

Share Tweet

Manager A.J. Hinch named Luke Gregerson as the Astros' closer on Tuesday, putting his faith in the veteran right-hander who turned in a 2.12 ERA last season before signing a three-year deal with Houston in December.

Share Tweet

Jacob Nix tells his side of Astros' draft drama

KISSIMMEE, Fla. —Nearly nine months after the amateur draft, one of the two high-round pitchers whom the Astros did not sign in 2014 has broken his silence on what happened last summer. Righthander Jacob Nix, the fifth-round selection whom the Astros pa…

Share Tweet

Keuchel's Confidence Gets Boost In Spring Training

Mar 1

Astros pitcher Dallas Keuchel discusses his new approach to spring training, now that he doesn't have to battle for a starting spot in the rotation, and his relationship with new manager A.J. Hinch.

Springer Getting Ready For 2015

Feb 28

Astros right fielder George Springer discusses what he learned from his 2014 season and talks about getting ready for the 2015 season.

Pat Neshek Joins Olbermann

Feb 6

Pat Neshek joins Keith Olbermann to discuss signing with the Houston Astros during the offseason and his extensive baseball card collection.

Keith Law's Top MLB Prospects

Jan 26

Keith Law breaks down the three best prospects from his list of the top 100 major league prospects.