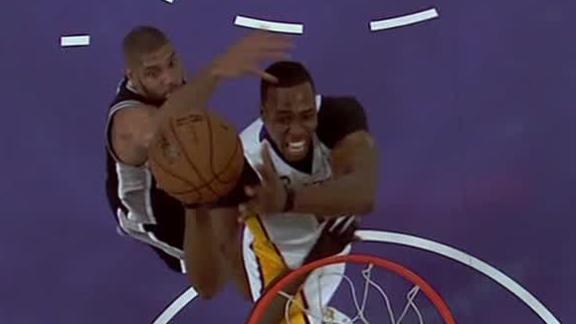 CNNSI.com

Apr 17, 2013

The Lakers are headed to the playoffs after the Jazz lost Wednesday. Can they top the Rockets to pass them in the standings and steal the No. 7 seed? Follow the action right here.

Share Tweet
Race For Final Playoff Spot

Apr 17

Tim Legler discusses whether the Lakers or Jazz will claim the final spot in the Western Conference playoffs.

Lakers Clinch No. 7 Seed With Win

Apr 17

Highlight Of The Night: Pau Gasol recorded his seventh career triple-double and Dwight Howard scored 16 points and grabbed 18 rebounds in the Lakers' 99-95 overtime win over the Rockets.

NBA Rewind

Apr 17

Rewind the top action from the past week in the NBA.