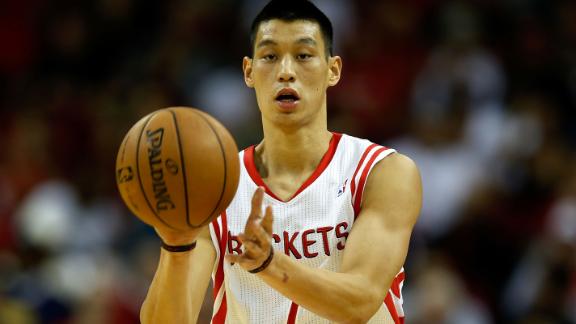 yahoo.com

Nov 23, 2012

If New York Knicks guard Raymond Felton ever had a chance to remind anyone of the Knicks' fortunes without current Houston Rocket point guard Jeremy Lin, this would be it. Actually, scratch that - New York's home game against the Houston Rockets on Dec.

Upvote Share Tweet
Rating Jeremy Lin's Performance

Nov 23

Stephen A. Smith thinks Jeremy Lin's performance this season has been average.

Highlight Of The Night

Nov 23

Jeremy Lin and the Rockets rout the Knicks, 131-103, handing them their second straight loss.

Lin, Rockets Destroy Knicks

Nov 23

Jeremy Lin one of six Rockets to reach double digits as Knicks suffer second straight loss, 131-103.