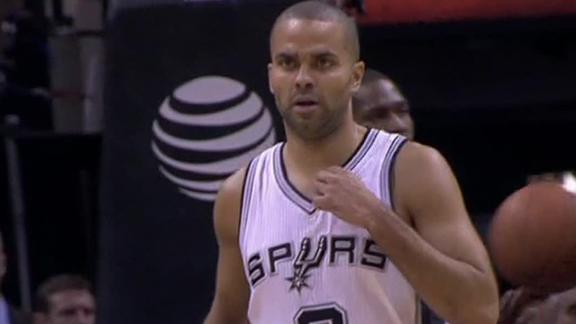 Notes: Ball to sit again, Jackson on his fine and more

chron.com

Dec 28, 2012

Cornerback Ball out against Colts For yet another week, the Texans will be without cornerback Alan Ball, who has missed all of December with a foot injury he suffered in practice. Ball was the only Texans player declared out. Safety Shiloh Keo, who suff…

Share Tweet

yahoo.com

Dec 28, 2012

Houston Texans defensive end J.J. Watt is two sacks shy of the NFL's single-season record. He will get a chance to break the record held by Michael Strahan on Sunday as he  faces the Indianapolis Colts, but first, Watt took time to hang out with the kid…

Share Tweet

Report: Kelvin Sampson's In The Mix For Brooklyn's Top Job

dimemag.com

Dec 28, 2012

Houston assistant coach Kelvin Sampson was so impressive holding the Rockets together during head coach Kevin McHale's absence that apparently he's joined a list of established NBA coaches in the Nets' search for a coach. This, according to a report

Share Tweet

Kareem Jackson fined twice after last week's game

profootballtalk.com

Dec 28, 2012

Last Sunday was a costly day for Texans cornerback Kareem Jackson. The Texans lost to the Vikings, costing them a shot to clinch a first round bye in the playoffs, and Jackson wound up owing the league $26,250 for a pair of infractions that drew fines f…

Share Tweet

Final Word: AFC South

ESPN.com

Dec 28, 2012

Five nuggets of knowledge about Week 17: Playing at Indianapolis: The Houston Texans have never won in Indianapolis. They are 0-10 all time on the road against the Indianapolis Colts. That's tied for the most road losses against an opponent without a wi

Share Tweet

RTC: Schaub not finding best options

ESPN.com

Dec 28, 2012

Reading the coverage… Houston Texans The Texans are lacking the sort of big plays that help make things easier, says Dale Robertson of the Houston Chronicle. The reaction to news of his irregular heartbeat gave Arian Foster hope for humanity, says Tania

Share Tweet

CNNSI.com

Dec 28, 2012

LOS ANGELES -- The 2007-08 Houston Rockets have become something of a cautionary tale in the NBA, a middling team that stood at 24-20 on Jan. 27, before they jumped into a kerosene bath. The searing Rockets embarked on a 22-game winning streak, an unfor…

Share Tweet

NFL32OT: RG III Best Of The Best?

Dec 28

Episode 240: Suzy Kolber and Chris Mortensen discuss Redskins coach Mike Shanahan comments on RG III. Steve Young breaks down which quarter in the AFC needs home field advantage the most. The NFL32 crew discuss Adrian Peterson and the Vikings.

'Playbook': Houston Texans or Denver Broncos?

Dec 28

Do the Houston Texans or Denver Broncos have a better chance of success in the playoffs? Our experts explain why one of the two teams is the most dangerous team in the NFL right now.

'Playbook': Houston Texans vs. Indianapolis Colts

Dec 28

How will Indianapolis Colts head coach Chuck Pagano's return affect his team? The "Playbook" guys look at this AFC matchup and discuss how Colts QB Andrew Luck can exploit the Texans' struggling defense.

NFL Live OT: Which Record Will Fall On Sunday?

Dec 28

Mark Schlereth and Tedy Bruschi discuss the NFL records they think are most likely to be broken on Sunday.