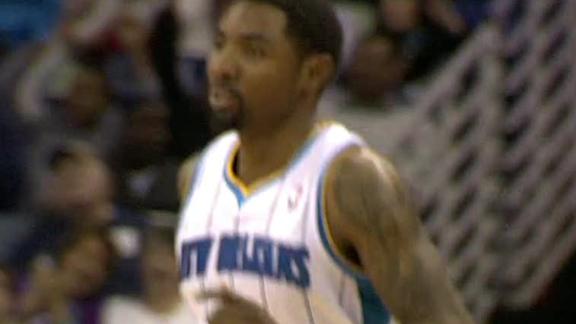 Unofficial guide to Texans fans meetups for New England playoffs

Found a way to go to New England for the Texans playoff game?  Whether you are staying in Boston or Providence, here's your fan meetup info for this weekend's playoff game against New England. Alas I cannot go, but it makes me happy to use the spa...

Share Tweet

Two-headed monster awaits Texans' defense

If the Texans couldn't stop New England tight end Aaron Hernandez in December, how can they be expected to contain Rob Gronkowski, too? Hernandez returned from a six-game absence and burned the Texans for two touchdowns in the Patriots' 42-14 regular-

Share Tweet

Houston Astros legend Craig Biggio missed making the baseball Hall of Fame on Wednesday by 39 votes. Houston Texans star J.J. Watt was not happy about Biggio's exclusion, and he showed it by wearing a Biggio jersey to his press conference. "I'm disapp

Share Tweet

Astros-affiliated Houston Baseball Dinner ends after 27 years

The annual Houston Baseball Dinner has been cancelled and there are no plans to hold the event in 2013. The dinner had taken place 27 consecutive years.

Share Tweet

Texans notes: Ball sits again; Gronkowski will be a problem and more

Only Ball doesn't practice Alan Ball was the only Texan who didn't practice Wednesday as the Texans were driven indoors because of the day-long rains. The reserve cornerback is coming off a foot injury and coach Gary Kubiak didn't want to expose him

Share Tweet

NEW YORK (AP) -- A minor league player in the Houston Astros' organization has been suspended 50 games after a second violation for a drug of abuse.

Share Tweet

Former Astros righthander Roger Clemens wasn't surprised to learn he had not earned a place in Cooperstown on his first year on the Baseball Hall of Fame ballot.

Share Tweet

Key matchups: Tom Brady vs. Danieal Manning

As we get ready for Texans-Patriots Part 2 on Sunday in Foxborough, the Chronicle will take a daily look at some of the key matchups. Tom Brady vs. Danieal Manning When the Texans are in a two-deep zone, Patriots quarterback Tom Brady will be trying to …

Share Tweet

Texans offensive coordinator Rick Dennison is supposed to interview with the Chicago Bears on Friday night in Houston. The Bears received permission from general manager Rick Smith and coach Gary Kubiak last week to interview Dennison as a possible repl…

Share Tweet

ESPN.com

Jan 9, 2013

The Texans workweek of rehashing their 42-14 loss at New England on Dec. 10 gets underway today. I got a head start Tuesday night as I spoke with the team's very talented left tackle, Duane Brown. How much better can the Texans be in just five weeks? Br

Share Tweet

FOXBOROUGH - Back when both of them went to Tennessee, Texans running back Arian Foster and Patriots linebacker Jerod Mayo stayed late, putting in extra work together. "It wasn't just like we're here, rookies, we're best friends," Mayo said. â

Share Tweet

yahoo.com deadspin.com

Jan 9, 2013

Pretty harsh, Houston Rockets scorekeepers. The tape clearly shows that after Steve Nash passed off his pit-stunk towel to Metta World Peace, the Los Angeles Lakers forward went right up with it and connected. No dribbling, no stutter-steps, no hesitati…

Share Tweet

Ian Thomsen: A perfect fit in Utah, Millsap may find himself elsewhere soon

CNNSI.com

Jan 9, 2013

Unrestricted free agency is on the way for Paul Millsap. Its reward has been a long time coming.

Share Tweet

Rockets mascot Clutch slams cake in face of 'Laker fan' during big Houston win (VIDEO)

yahoo.com

Jan 9, 2013

As I watched the Houston Rockets cut through the Los Angeles Lakers like a chainsaw through a stuffed animal during the third quarter of Tuesday night's matchup, I found myself wondering: If I was a Laker fan, how would I describe this? Like, if I had t…

Share Tweet

RTC: Chris Polian could be Caldwell aide

ESPN.com

Jan 9, 2013

Reading the coverage… Houston Texans Gary Kubiak's endorsement of Rick Dennison as a head coaching candidate is a lot like Mike Shanahan's once was for Kubiak, says John McClain of the Houston Chronicle. "None of this is calculus," says Dale Rob

Share Tweet

profootballtalk.com

Jan 9, 2013

Patriots DT Vince Wilfork may make life miserable for Texans RB Arian Foster on Sunday. People in Buffalo aren't sure what to make of the decision to hire Doug Marrone. Asked if he's certain the franchise has the right people in place to build a winne

Share Tweet

Hornets Stun Rockets, 88-79

Jan 9

Hornets snap Rockets' winning streak.

NFL32OT: Broncos Look To Repeat Against Ravens

Jan 9

Episode 245: Suzy Kolber and Chris Mortensen discuss the upcoming matchup between the Ravens and Broncos. Mark Schlereth breaks down the effectiveness of Aldon Smith. The NFL32 crew discuss the divisional playoff matchups.

'Sound FX': Cincinnati Bengals vs. Houston Texans

Jan 9

You watched the Houston Texans beat the Cincinnati Bengals, but what were the players saying during the game? Take a look as multiple players are mic'd up during this wild-card matchup.

How can Houston Texans defensive end J.J. Watt be used differently?

Jan 9

Is there a way that Houston Texans defensive end J.J. Watt can be used so that he confuses New England Patriots QB Tom Brady? Take a look at this in-depth demonstration by Heath Evans and Darren Sharper.