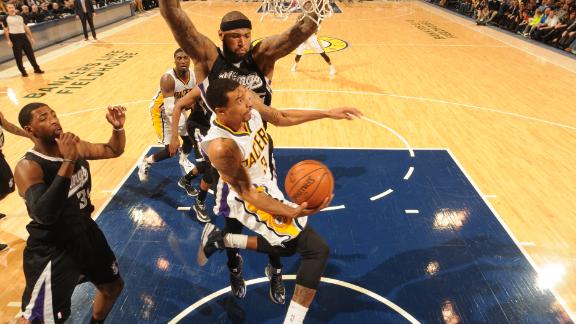 The 15 All-Time NBA Eastern Conference Starting Lineups

dimemag.com

Jan 14, 2014

Not everyone can have the same history as the Boston Celtics or Chicago Bulls. But still, that's not stopping us from ranking the 15 all-time Eastern Conference starting lineups. From Michael Jordan all the way down to Kemba Walker — yes, Kemba Walker —…

Upvote Share Tweet
George Leads Pacers Past Kings

Jan 14

Paul George scored 31 points in the Pacers' 116-92 win over the Kings.