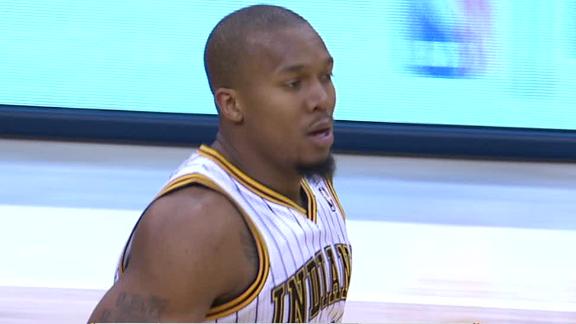 Bob Kravitz: Frank Vogel wins No. 100 as Pacers coach

Updated Mar 3

Share Tweet

Admittedly, 100 is a humble number. For a solid NBA coach, it's two, maybe two and a half years of good work.

Source:

indystar.com

Updated Mar 3

Share Tweet

Kirk Hinrich, Taj Gibson and Richard Hamilton missed the Chicago Bulls' game at Indiana on Sunday.

Rose sits with team for first time since ACL tear

Updated Mar 3

Share Tweet

Chicago Bulls guard Derrick Rose sat on the bench with his teammates Sunday night during their game against the Indiana Pacers, marking the first time Rose has done that since tearing the ACL in his left knee.

Source:

ESPN.com

West, Pacers Put Away Bulls

Mar 3

David West scores 31 points to lift Pacers past Bulls and to their seventh win in eight games.

Sports Columnists

Adande -- Russell Westbrook points the way when Thunder need him

Mar 3

LOS ANGELES -- When was the last time you heard Russell Westbrook praised for his composure? How about the last time you heard one of Chris Paul's te...