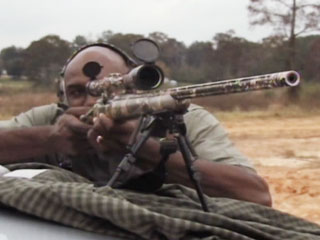 ESPN.com
profootballtalk.com
deadspin.com
Updated Dec 9, 2012
At least seven NFL players have turned their guns into their respective team's security following the murder-suicide involving Kansas City Chiefs linebacker Jovan Belcher earlier this month, according to a report.
Share
Tweet
kansascity.com ESPN.com profootballtalk.com

Dec 9, 2012

Did the Chiefs have an emotional letdown following the events of Jovan Belcher's murder/suicide/funeral?

Share Tweet

Side judge not looking when a Brady Quinn pass drills him in the head (VIDEO)

yahoo.com

Dec 9, 2012

Side judge Jeff Lamberth seemed a bit preoccupied while doing his job on Sunday. Maybe he still has a lot of Christmas shopping to do. It's understandable. The holidays are coming up fast. Either way, he seemed lost in his own little world when Chiefs q…

Share Tweet

The Kick Is Up, And It's Good!: Your Sunday NFL GIF Roundup

deadspin.com

Dec 9, 2012

We'll be putting all our GIFs for the day here, from the double-bird field goal salute, Rex Ryan digesting a delicious meal and Lee Smith being eaten by Bills fans. We'll update the post as the later games conclude, so stay tuned. More »

Share Tweet

yahoo.com

Dec 9, 2012

For the second consecutive week, an NFL team has had to play a game on the day after a tragedy. For the second consecutive week, that team has found a way to win. Last week, the Kansas City Chiefs defeated the Carolina Panthers 27-21 on the day after in…

Share Tweet

ESPN.com

Dec 9, 2012

Rookie Travis Benjamin's electrifying 93-yard punt return touchdown gave Cleveland momentum and the Browns won their third straight game, 30-7 over the emotionally drained Kansas City Chiefs on Sunday.

Share Tweet

CNNSI.com

Dec 9, 2012

IRVING, Texas (AP) -- Dallas Cowboys defensive lineman Josh Brent was due to appear at a court hearing in Irving on Sunday morning, a day after he was charged with intoxication manslaughter in connection with an accident that killed teammate Jerry Brown…

Share Tweet

profootballtalk.com ESPN.com

Dec 9, 2012

The Chiefs couldn't have gotten off to a better start in Cleveland: After a touchback on the opening kickoff, Kansas City running back Jamaal Charles took a handoff on the game's first play from scrimmage and raced 80 yards for a touchdown. Charles wa

Share Tweet

Honoring the Hall of Fame

kansascity.com

Dec 9, 2012

Chiefs and Browns players wore patches on their jerseys honoring the 50th anniversary of the Pro Football Hall of Fame, which is down the road in Canton.

Share Tweet

Sunday Blitz: Chiefs-Browns Recap

Dec 9

Prim Siripipat and Cris Carter break down the Browns' 30-7 win over the Chiefs

Chiefs vs. Browns highlights

Dec 9

Cleveland Browns running back Trent Richardson led his team to a 30-7 victory over the Kansas City Chiefs with 42 rushing yards and his first career NFL game with two touchdowns.

Browns Blow Out Chiefs

Dec 9

Trent Richardson ran for two touchdowns in the Browns' 30-7 win over the Chiefs.

Heads up, Ref!

Dec 9

A referee on the sidelines of the Chiefs-Browns game gets a painful wake-up call courtesy of a Brady Quinn overthrow.