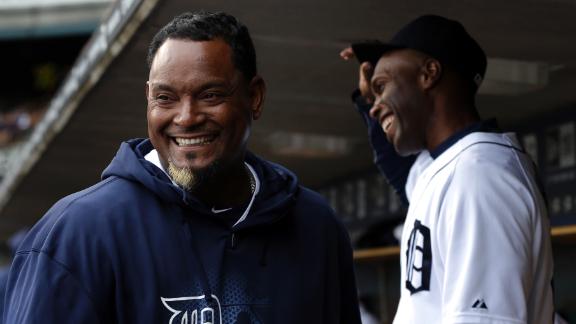 Jose Valverde returned to Detroit with a save and Victor Martinez drove in a pair of runs to help the Tigers beat the Kansas City Royals 7-5 on Wednesday night.
Share
Tweet
Valverde Closes Out Tigers' Win In Return

Apr 24

Jose Valverde pitched a 1-2-3 ninth to earn a save in his return.
Sports Columnists
Clayton: Thrill of skill positions will wait in draft

Apr 24

Tackles and guards will take precedence over skill positions early in the draft, writes John Clayton.

Derrick Rose of Chicago Bulls shouldn't be second-guessed for not playing

Apr 24

Those who criticize Derrick Rose for not playing should consider the risk of returning too soon from ACL surgery.