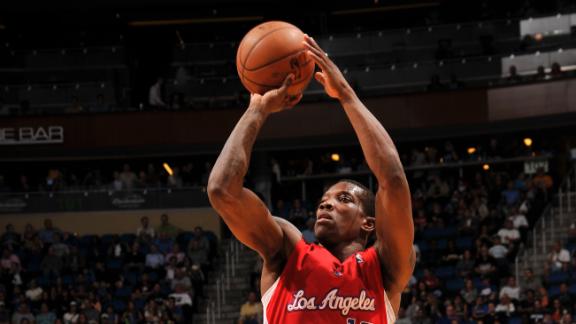 ESPN.com
Updated Feb 6, 2013
Eric Bledsoe had 27 points, including 19 in the second half, and the Los Angeles Clippers used a big third quarter to secure an 86-76 win over the Orlando Magic on Wednesday night.
Share
Tweet
Clippers Handle Struggling Magic

Feb 6

Eric Bledsoe poured in 27 points and DeAndre Jordan tallied a double-double to power the Clippers.

LA Hot Button: Should the Clippers Pursue a trade?

Feb 6

The burning question for this week's LA Hot Button is answered by ESPNLA Now host, Mark Willard: Should the Clippers pursue a trade? Kevin Garnett is the biggest suspect in this case.
Sports Columnists
Mike Krzyzewski still being courted by Team USA basketball, according to s…

Feb 6

Team USA basketball still is holding out hope that Mike Krzyzewski will remain the team's coach, according to sources.