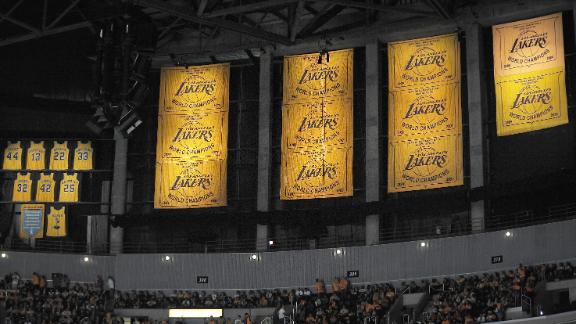 ESPN.com
Updated Oct 21, 2013
Los Angeles Clippers coach Doc Rivers said the team meant no disrespect to its in-arena rivals by deciding to cover up the Lakers' championship banners and retired jerseys with seven giant banners of Clippers players during Clippers games.
Share
Tweet
The Forum: Clippers Covering Up Lakers' Banners

Oct 21

Mark Willard and Arash Markazi debate whether the Clippers are disrepecting the Lakers by covering their championship banners.
Sports Columnists
Nerlens Noel of Philadelphia 76ers expected to be out for season

Oct 21

The Philadelphia 76ers are now expecting to hold first-round draft pick Nerlens Noel out for the entire upcoming season as he recovers from knee surgery, coach Brett Brown said Monday.