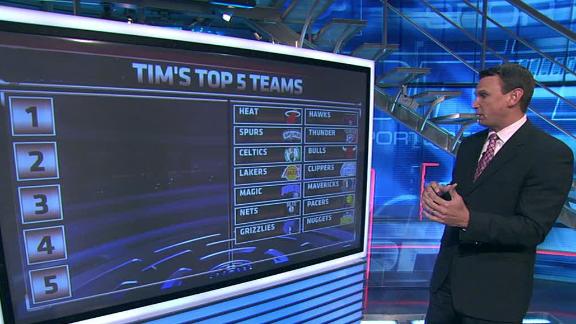 Updated Oct 24, 2012
Share
Tweet
Los Angeles Clippers forward Grant Hill will miss at least two weeks with bone bruises in his right knee he said Wednesday, which means he will miss at least the first week of the regular season.
Source:
ESPN.com
Bryant, Howard and Paul out for Lakers-Clips game

Updated Oct 24, 2012

Share Tweet

Kobe Bryant and Dwight Howard are sitting out of the Los Angeles Lakers' preseason game against the Clippers, who are giving Chris Paul a rest on Wednesday night.

Source:

nba.com

Who Wants To Go To A Caron Butler Dance Party?

Updated Oct 24, 2012

Share Tweet

Are you in the Los Angeles area? Do you like dance parties? Do you like Caron Butler of the Clippers? If you answered yes to all three, then we've found your plans for this Friday! More »

Source:

deadspin.com

Tim Legler's Top 5 NBA Teams

Oct 24

Tim Legler ranks his top five teams in the NBA.

Clippers Hold Off Lakers 97-91

Oct 24

Clippers hand Lakers seventh loss of the preseason.