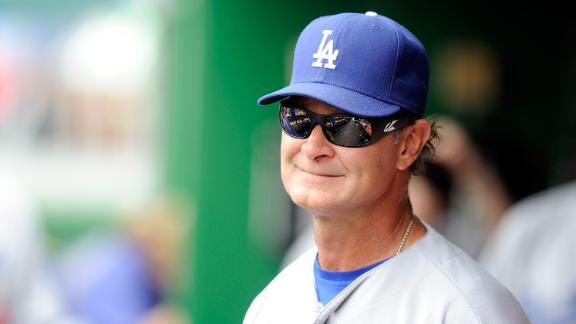 yahoo.com

Aug 6, 2013

They say as a man gets older, he gains perspective and regrets some of the mistakes he made in his younger years. Today, Mark McGwire might — might — be that man. McGwire is 49 now and the hitting coach for the Los Angeles Dodgers. He's more than twice …

Upvote Share Tweet
SweetSpot TV: Kershaw For MVP?

Aug 6

David Schoenfield and Tristan Cockcroft break down Clayton Kershaw's MVP chances.

Cardinals Snap Dodgers' Road Winning Streak

Aug 6

SportsCenter Highlight of the Night: The Cardinals beat the Dodgers 5-1 to snap Los Angeles' 15-game road winning streak.