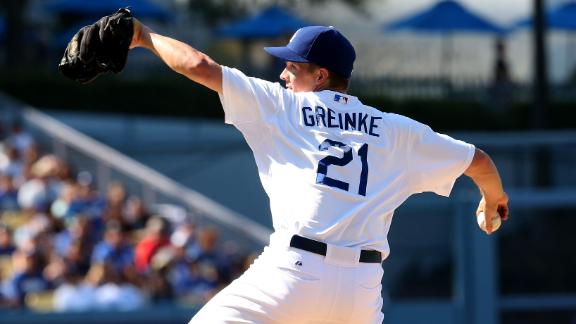 ESPN.com

Jul 13, 2013

Dodgers rookie Yasiel Puig is out of the Los Angeles lineup because of a sore left hip.

Upvote Share Tweet
Greinke Tosses Shutout

Jul 13

Zack Greinke threw a two-hitter to lead the Dodgers to a 1-0 win over the Rockies.

Greinke Dealing Saturday

Jul 13

Baseball Tonight breaks down Zack Greinke's shutout and what it means to the Dodgers' starting rotation.