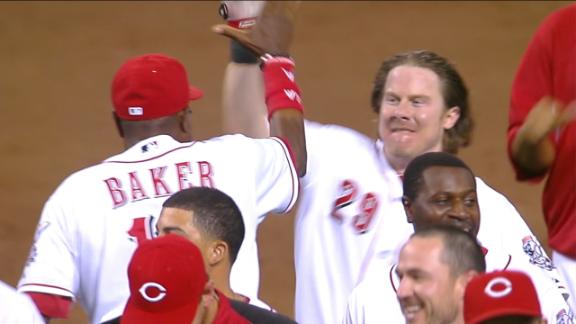 Ryan Hanigan's RBI double lifts Reds past Dodgers.
Share
Tweet
Dodgers Suffer Fourth Straight Loss

Sep 8

Orel Hershiser, Barry Larkin and Dan Shulman break down the Dodgers getting swept by the Reds.

Reds Get Walk-Off Win To Sweep LA

Sep 8

Ryan Hanigan's game-winning RBI lifted the Reds to a 3-2 win against the Dodgers, completing a three-game sweep.