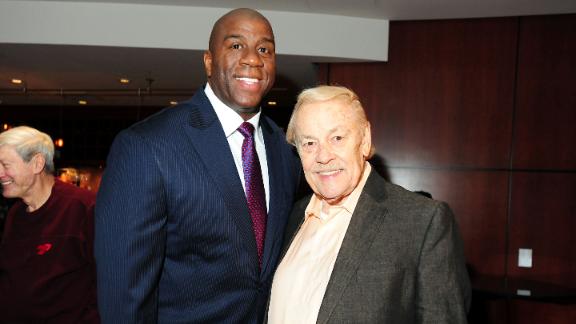 Phil Jackson, in a revealing interview, laments the way Los Angeles has 'eliminated [Dwight Howard's] assets'

yahoo.com

Feb 19, 2013

For someone who only recently decided to buy the NBA's League Pass package (it's weird to think that your routinely broke author had League Pass 13 years before Phil Jackson did), former Los Angeles Lakers coach Phil Jackson seems awfully tuned in to

Share Tweet

The 3 Things Portland Needs To Do To Make The NBA Playoffs

dimemag.com

Feb 19, 2013

Portland was one of the season's earliest surprises by knocking off the Lakers in the first game of the season, back when Portland was expected to do little and Los Angeles was projected to be a beast. Those polarizing projections led to a reality thatâ

Share Tweet

CNNSI.com

Feb 19, 2013

What does Phil Jackson think of the team he almost coached? Jack McCallum sat down with the Zen Master to discuss a wide range of topics, including the Lakers and his future.

Share Tweet

The Lakers Lose A Legend; Josh Smith's All Dressed Up With Nowhere To Go

dimemag.com

Feb 19, 2013

The big news of Monday, the one day in the middle of the season where anyone can catch their breath, was that possibly the NBA's best owner of all time passed away. It's not often we eulogize an owner but Jerry Buss had a record that would make anyone

Share Tweet

LA Daily Download

Feb 19

Michele Steele wraps up the day in L.A. sports, including the death of Lakers owner Jerry Buss and the Ducks' win over Columbus.

Will Lakers Trade Howard?

Feb 19

Chris Broussard, Tom Penn and Flip Saunders discuss whether the Lakers will trade Dwight Howard.