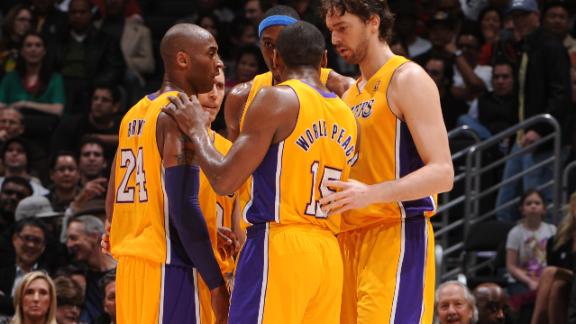 Grantland Network: The Basketball Jones

grantland.com

Mar 22, 2013

On today's show, The Basketball Jones discuss the Heat's impressive 24-game winning streak, their odds at tying or surpassing the 1971-72 Lakers' reco...

Share Tweet
Dunk Of The Night: Kobe Bryant

Mar 22

Kobe Bryant sails by Trevor Ariza for the baseline jam.

Wizards Stun Lakers 103-100

Mar 22

Lakers lose in Kobe Bryant's return.

Playoff Impact Of Lakers' Big Four

Mar 22

Chris Broussard discusses how the return of all the members of the Lakers' Big Four will impact their playoff chances.

Dwight Howard Works At An Airport

Mar 22

Dwight Howard spent the off day working at the Los Angeles Airport Delta counter.