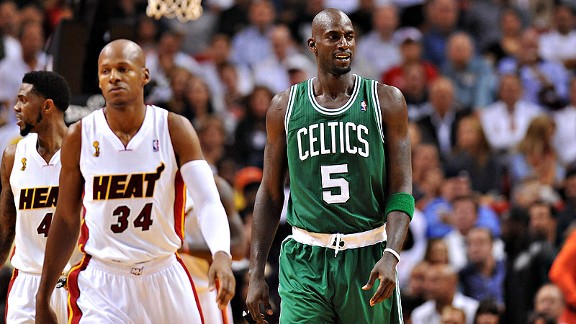 Updated Nov 26, 2012
Share
Tweet
Rivalries haven't disappeared, they have just evolved from the 1980s Celtics-Lakers template.
Lakers Still Adjusting Under D'Antoni

Updated Nov 26, 2012

Share Tweet

After a full week with new head coach Mike D'Antoni, the Lakers have improved significantly on offense, defense and in their bench production. They're looking better as a unit in terms of their ball movement, spacing, and getting to know each other's te…

Source:

purpleandgoldblog.com

Updated Nov 26, 2012

Share Tweet

Los Angeles Lakers forward Pau Gasol has been playing through tendinitis in both knees, a condition that has influenced the four-time All-Star's output.

Updated Nov 26, 2012

Share Tweet

Lakers guard Steve Nash participated in some on-court activities during practice Monday as he continues to rehabilitate from the fractured fibula in his left leg.

Kobe Bryant's hilarious new nickname for Steve Nash is 'Gatsby'

Updated Nov 26, 2012

Share Tweet

The news of Los Angeles Lakers star Kobe Bryant's new nickname for teammate Steve Nash has been bandied about the internet for a few days, but you'll have to excuse us for the fact that (besides its inclusion in a link round-up) we didn't touch on it. T…

Source:

yahoo.com

Dwight Howard Clowns Kobe on Lakers Team Flight

Updated Nov 26, 2012

Share Tweet

Not seen: Kobe methodically sharpening his pruning shears and texting Jim Buss to trade Dwight to CSKA Moscow. (Via BuzzFeed Sports/Got 'Em Coach)

Source:

grantland.com

THTV: The Potato Incident

Nov 26

TrueHoop's Henry Abbott with CSKA Moscow assistant, and former Lakers assistant, Quin Snyder on how a team building exercise involving potatoes went terribly wrong.