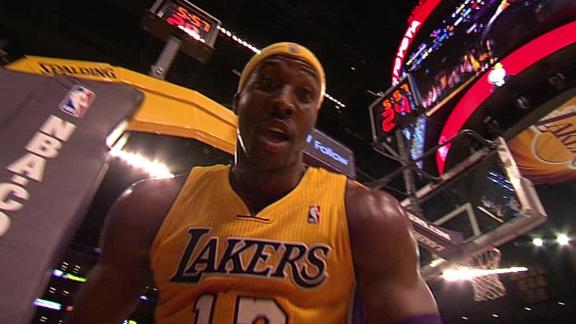 ESPN.com
Updated Nov 30, 2012
Antawn Jamison and Jodie Meeks spark Lakers off bench as offense clicks.
Share
Tweet
purpleandgoldblog.com

Nov 30, 2012

It hasn't been the most pleasant 2-day break for the Lakers (7-8) after falling back to sub .500 last Tuesday thanks to their most lackluster performance of the season against Indiana. There were plenty of reasons as to why and how the purple and gold l…

Share Tweet

What Might the Lakers Get by Trading Gasol?

nytimes.com

Nov 30, 2012

The Lakers should have plenty of appealing options for trading partners if they decide to move Pau Gasol.

Share Tweet

Dwight Howard's Monster Night

Nov 30

Dwight Howard's double-double, 28 points and 20 boards, leads Lakers to 122-103 win over Nuggets.