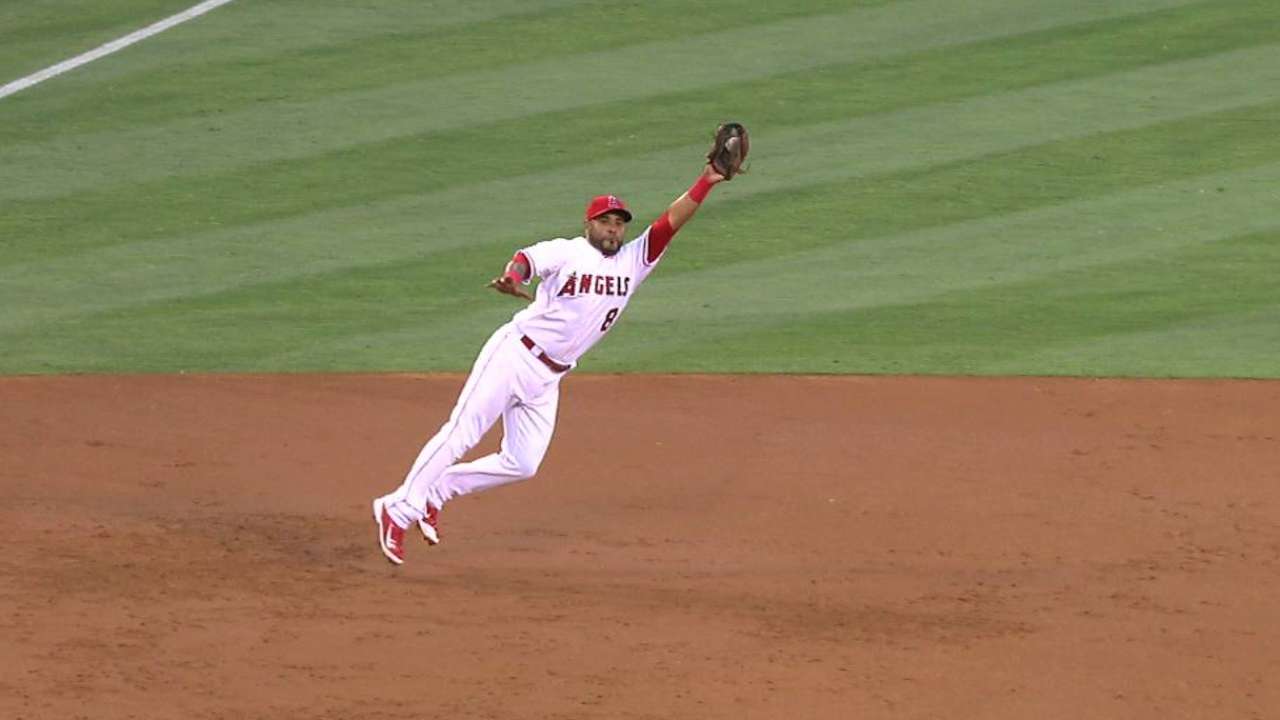 Clippers' Redick given the night off vs. Pelicans

nba.com

14 hours ago

NEW ORLEANS (AP) -- Clippers coach Doc Rivers says J.J. Redick won't play Friday night against the New Orleans Pelicans so the veteran shooting guard can rest.

Share Tweet

Clippers bounce back with blowout beatdown of LeBron's lifeless Cavs

yahoo.com

Dec 2 (yesterday)

After seeing their white-hot start to the 2016-17 NBA season stall with three straight losses, capped by a wild Tuesday night defeat that saw them blow an 18-point lead to the Brooklyn Nets, we've spent the last week wondering what's wrong with the Los …

Share Tweet

The Clippers, Who Appear To Be Legit, Owned The Cavaliers 

deadspin.com

Dec 1 (yesterday)

How many legitimate contenders are there to win the NBA title? Before the season, the almost universally agreed upon answer was two. The Warriors breezed through everyone in the Western Conference last season except the Thunder, whose best player they l…

Share Tweet

LeBron James Threw Down A Powerful One-Handed Windmill Against The Clippers

dimemag.com

Dec 1 (yesterday)

LeBron James has earned the reputation for "coasting" at times during the regular season to keep himself fresh and, at the age of 31, the reigning NBA Finals MVP probably isn't quite the athletic specimen that he once was. Then, just when you start to t…

Share Tweet

Royals swap Pounders for Minor League pitcher

MLB.com

Dec 1 (yesterday)

The Royals on Thursday traded right-hander Brooks Pounders to the Angels for Minor League right-hander Jared Ruxer.

Share Tweet

Dodgers avoid arbitration with Van Slyke, Hatcher

MLB.com

Dec 1 (yesterday)

The Dodgers announced Thursday that they've reached agreements on one-year deals with outfielder Scott Van Slyke and right-handed pitcher Chris Hatcher, avoiding arbitration. The club now has seven players left that are eligible for arbitration.

Share Tweet

NBA obsession brings comfort to a topsy-turvy world

nba.com

Dec 1 (yesterday)

During the first quarter of a recent Lakers-Warriors game at Staples Center, the Lakers were up by five points (a lead that didn't last long, much to my abject misery) when I turned to my 11-year-old daughter and with an uncontrollable burst of excitabl…

Share Tweet

ESPN.com

Dec 1 (yesterday)

Why baseball's big spenders now risk a 92 percent luxury tax

Share Tweet

Randy Carlyle softens approach in second Ducks stint

yahoo.com

Dec 1 (yesterday)

Randy Carlyle and assistant coach Paul MacLean of the Anaheim Ducks watch warmups before a game against the New Jersey Devils at Honda Center on Nov. 17, 2016, in Anaheim. (Getty) ANAHEIM, Calif. – On a Monday morning at Honda Center the Anaheim Ducks f…

Share Tweet

deadspin.com

Dec 1 (yesterday)

Clippers head coach Doc Rivers got booted from Tuesday night's game against the Nets after receiving two quick techs from referee Ken Mauer during the first overtime period. Now, Mavericks owner Mark Cuban is calling for Mauer to be disciplined, not bec…

Share Tweet

Martin Jones continues strong stretch against LA Kings in 4-1 win

yahoo.com

Dec 1 (2 days ago)

Martin Jones of the San Jose Sharks defends the goal during a game against the Los Angeles Kings at STAPLES Center on November 30, 2016 in Los Angeles, California. (Getty Images) LOS ANGELES – San Jose Sharks goaltender Martin Jones isn't the type of pl…

Share Tweet

Dustin Brown goal eventually counts after delay (Video)

yahoo.com

Dec 1 (2 days ago)

Dustin Brown and Drew Doughty of the Los Angeles Kings line up for a face-off during the game against the Nashville Predators on October 27, 2016 at Staples Center in Los Angeles, California. (Getty Images) LOS ANGELES – Los Angeles Kings forward Dustin…

Share Tweet

CHICAGO (AP) -- The Los Angeles Lakers will be without Nick Young for two to four weeks due to a strained right calf muscle, adding another injury to an already depleted backcourt.

Share Tweet

In The NBA2K Future, Ben Simmons Is MVP And The Lakers Start A New Dynasty

dimemag.com

Nov 30 (3 days ago)

NBA2K One of the best features of the NBA 2K franchise is the ability to simulate a near-infinite amount of NBA scenarios with painstaking detail, and then feeling your jaw slowly drop to the floor at the absurd results. And yet, if I told you two summe…

Share Tweet

deadspin.com

Nov 30 (3 days ago)

The Clippers started off the season 14-2, partly due to their decrepit bench coming to life, but they're settling back into normalcy with a three-game skid. In last night's double-OT game against the Nets, they were thoroughly owned by Sean Kilpatrick, …

Share Tweet

The Clippers Will Win It All, And Other Bold Predictions After The NBA Season's First Month

dimemag.com

Nov 30 (3 days ago)

Getty Image With the first month of the 2016-17 NBA season in the books, nothing is really shocking us yet. Sure, there have been a few pleasant surprises, but the Cavaliers are still the team to beat, while the Golden State super-duper team has the bes…

Share Tweet

Young core of emerging stars is Dodgers' real debt-management plan

ESPN.com

Nov 30 (3 days ago)

Young core of emerging stars is Dodgers' real debt-management plan

Share Tweet

deadspin.com

Nov 30 (3 days ago)

The Clippers lost their third straight, falling 127-122 in two overtimes in Brooklyn, and they had to play the second overtime without coach Doc Rivers, who got an early ticket to the locker room and had to be restrained by his players and assistants af…

Share Tweet

The ejection of Doc Rivers was just one of the wild moments in Tuesday's game. (Associated Press) Tuesday's slate of NBA games did not immediately jump off the page prior to the night's tipoffs. It's a wonderful fact of the league, though, that those se…

Share Tweet

ANAHEIM, CA – NOVEMBER 29: John Gibson #36, and Josh Manson #42 of the Anaheim Ducks defend against a shot on goal by Brendan Gallagher #11 of the Montreal Canadiens during the second period of a game at Honda Center on November 29, 2016 in Anaheim, Cal…

Share Tweet

Andrew Shaw screen shot Montreal Canadiens forward Andrew Shaw showed frustration with a late-game hooking call in his team's 2-1 Tuesday loss at the Anaheim Ducks. With the Ducks leading 2-1 and the Canadiens pressing for the tying goal, Shaw hooked Du…

Share Tweet

Steve Nash Announces Retirement

Mar 21

Stephen A. Smith discusses Steve Nash's retirement and his place among the greatest point guards in history.

Steve Nash On Decision To Retire

Mar 21

Two-time NBA MVP Steve Nash discusses his time with the Lakers, legacy questions, and his decision to retire.

Kershaw Struck By Liner, Loses Part Of Tooth

Mar 20

Clayton Kershaw was hit by Andy Parrino's broken-bat liner in the bottom of the third inning in the Dodgers' 3-2 loss to the A's. Kershaw remained in the game.

Ducks Edge Avs In Overtime

Mar 20

Corey Perry's overtime goal lifted the Ducks past the Avs 3-2.