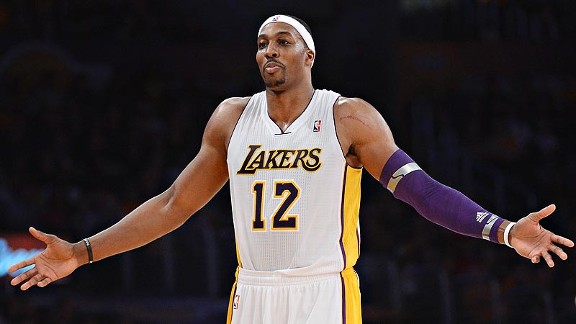 Dwight Howard is coming off his best game with his new team -- just in time to face his old team. Can the Lakers' big man seize revenge as the Magic come to Los Angeles? Follow here.
Share
Tweet
MLB.com

Dec 2, 2012

Ned Colletti is on the hunt for a top starting pitcher at the Winter Meetings and dodgers.com will be there covering it.

Share Tweet

Dwight Howard, Lakers Fall To Magic

Dec 2

Arron Afflalo drops 30 points in Magic's 113-103 win over Lakers.

Sports Columnists

Don Banks: Backs against wall, Batch, Steelers prove they're not quite don…

Dec 2

BALTIMORE -- We probably should have seen this one coming. The aging Charlie Batch has looked like he was on his last legs for years now. Just like the aging Pittsburgh Steelers. But they both refuse to go away. At least quietly.

Orlando Magic defeat Dwight Howard's Lakers

Dec 2

The Magic turned the tables on Dwight Howard and were able to get a victory at Staples center.