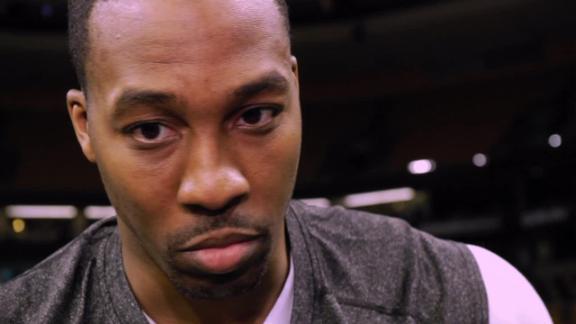 ESPN.com
nydailynews.com
Updated Feb 9, 2013
For the second time this week, Dwight Howard found himself responding to someone else's unwanted opinion about his situation with the Los Angeles Lakers.
Share
Tweet
deadspin.com

Feb 9, 2013

LeBron James, who is leading the league in PER, plays in a league of two with Kevin Durant when it comes to estimated wins added, and is shooting 56% from the floor, took some time out from walloping the Clippers last night (without Ray Allen or Chris B…

Share Tweet

LeBron James Dazzles Against The Clippers; Rudy Gay Is Mr. Clutch In Indiana

dimemag.com

Feb 9, 2013

The Heat-Clippers showdown got undermined in the last three weeks by Chris Paul's hurt kneecap and a flu strain that made most Miami players sick before the game. Still, even with the whole Clippers roster (Jamal Crawford had 13 points, Paul had 3 and B

Share Tweet

Howard's Father Comments, Bryant And D'Antoni Respond

Feb 9

Dwight Howard Sr. released comments in regards to the turmoil surrounding the Lakers.