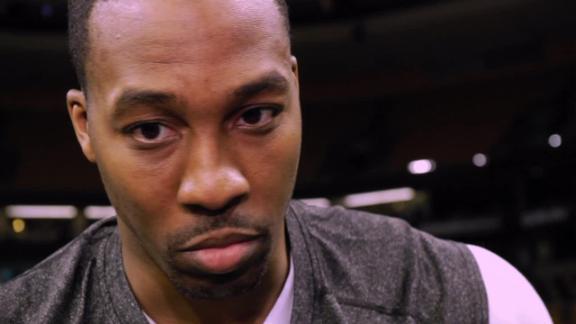 Updated Feb 9
Share
Tweet
For the second time this week, Dwight Howard found himself responding to someone else's unwanted opinion about his situation with the Los Angeles Lakers.
Sources:
ESPN.com
nydailynews.com
Updated Feb 9

Share Tweet

LeBron James, who is leading the league in PER, plays in a league of two with Kevin Durant when it comes to estimated wins added, and is shooting 56% from the floor, took some time out from walloping the Clippers last night (without Ray Allen or Chris B…

Source:

deadspin.com

LeBron James Dazzles Against The Clippers; Rudy Gay Is Mr. Clutch In Indiana

Updated Feb 9

Share Tweet

The Heat-Clippers showdown got undermined in the last three weeks by Chris Paul's hurt kneecap and a flu strain that made most Miami players sick before the game. Still, even with the whole Clippers roster (Jamal Crawford had 13 points, Paul had 3 and B

Source:

dimemag.com

Howard's Father Comments, Bryant And D'Antoni Respond

Feb 9

Dwight Howard Sr. released comments in regards to the turmoil surrounding the Lakers.