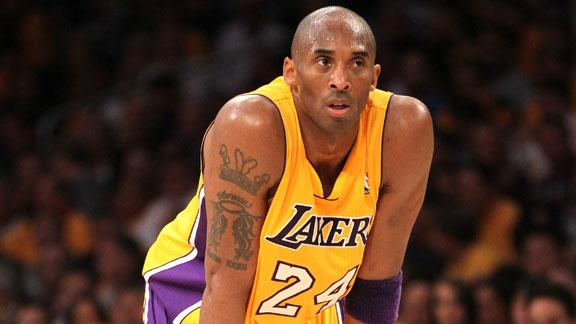 Updated Jan 10
Share
Tweet
Little has gone according to plan for the Lakers this season. So little, in fact, that Jim Buss said it would be foolish to "blow it up" until the team has played enough games together to correctly identify why it has struggled and so badly un…
Source:
ESPN.com
Marcin Gortat calls the Suns a 'sinking boat,' vows to stay aboard

Updated Jan 10

Share Tweet

The Phoenix Suns are not having anything close to a good season. After losing franchise talisman Steve Nash to the Los Angeles Lakers this summer, they've dipped to 12-25 (second-worst in the West) and seem to have few potential avenues toward improveme…

Source:

yahoo.com

Injured Chris Narveson agrees to $840k deal with Brewers

Updated Jan 10

Share Tweet

MILWAUKEE (AP) -- Left-hander Chris Narveson and the Milwaukee Brewers have agreed to an $840,000, one-year contract.

Source:

CNNSI.com

Dodgers prospect Lee focused on future in baseball

Updated Jan 10

Share Tweet

Zach Lee is well into his third year of insisting he doesn't regret becoming a professional pitcher instead of a major college quarterback, even if it means he doesn't have a beauty queen for a girlfriend.

Source:

MLB.com

Updated Jan 10

Share Tweet

The Lakers lost. Yes, again. That's not news, but this fourth-quarter conference, between Mike D'Antoni, Gregg Popovich, and referee Bill Kennedy, is one of the best things we've seen in a while. More »

Sources:

deadspin.com yahoo.com

Jerry Dipoto offers encouragement, reassurance on Mike Trout's future in latest letter to fan

Updated Jan 10

Share Tweet

It was around this time last winter when Jerry Dipoto, who was in the midst of an aggressive rookie offseason as general manager of the Los Angeles Angels, impressed us by taking time from his busy schedule to write a legitimate and sincere response to …

Source:

yahoo.com

Updated Jan 10

Share Tweet

Blake Griffin gets inside the paint and spins for a beautiful 180-degree layup in tonight's matchup between the Los Angeles Clippers and Dallas Mavericks. For breaking news, rumors, exclusive content, and contests sent right to your inbox, sign up here

Clippers top Mavs for 13th straight home win

Updated Jan 10

Share Tweet

Chris Paul had 19 points and 16 assists, and the Los Angeles Clippers held on to beat the Dallas Mavericks 99-93 on Wednesday night, extending their franchise-record home winning streak to 13 games.

Source:

ESPN.com

Kobe Bryant Gives Kawhi Leonard a Dance Lesson

Updated Jan 10

Share Tweet

Kobe Bryant gives Kawhi Leonard a dance lesson as he shows off a series of between-the- leg dribbles and drives to the basket in tonight's matchup between the San Antonio Spurs and Los Angeles Lakers.

The Lakers Nearly Pull Off A Crazy Comeback; Brandon Jennings Lights It Up

Updated Jan 10

Share Tweet

Everyone claims they have the answers for the Lakers problems this year. But there's one that's stumped Hollywood for over a decade: what to do with Tony Parker. In San Antonio's wild three-point win over the Lakers, Parker looked like he was runnin

CP3, Griffin On Kimmel

Jan 10

Chris Paul and Blake Griffin stop by "Jimmy Kimmel Live!" to talk about their rivalry with the Lakers and share recent pictures they've tweeted.

Buster Blog: Hall Of Fame Tipping Point

Jan 10

Buster Olney blogs that Jeff Bagwell and Mike Piazza's Hall of Fame candidacies represent a tipping point for the Hall of Fame and performance-enhancing drugs.

Lakers Playoff Meter

Jan 10

Despite the Lakers' losing record, Bruce Bowen likes their chances of making the playoffs.