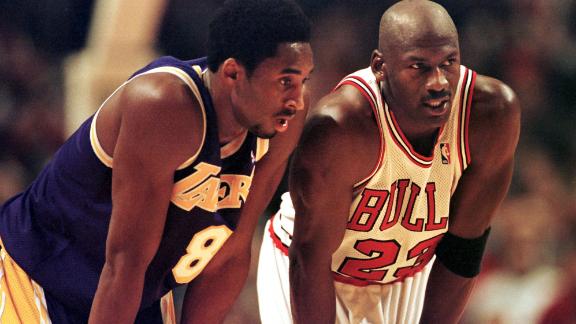 CNNSI.com

Jan 25, 2013

John Wall is back in the starting lineup for the Washington Wizards.

Share Tweet

The Knicks, the Lakers and Lin: Answers to Readers' Questions

nytimes.com

Jan 25, 2013

Howard Beck, the N.B.A. reporter for The Times, answers questions from readers.

Share Tweet

Inside The NBA Got A Little Gay-Baity Last Night

deadspin.com

Jan 25, 2013

During halftime of last night's Clippers-Suns game, the Inside the NBA crew had some fun at the expense of Charles Barkley, who mentioned during the second quarter that he gets his eyebrows waxed. The segment began with a mocking Shaquille O'Neal gettin…

Share Tweet

Jamal Crawford's teammates give him crossover-based nicknames, and so should we

yahoo.com

Jan 25, 2013

As my colleague Eric Freeman noted Thursday night in discussing the announcement of the Eastern and Western Conference All-Star reserves, TNT analyst Charles Barkley argued hard for the inclusion of Los Angeles Clippers guard Jamal Crawford on the West …

Share Tweet

Boston Grasps Defeat From The Jaws Of Victory; The Lakers Figure Out How To Play Together

dimemag.com

Jan 18, 2013

Each time we checked in with the Hawks vs. Celtics it was like watching a different game. In the first half the Celtics were on cruise control and it almost looked as if Tommy Heinsohn could have stepped in because of Boston's 27-point lead. Atlanta was

Share Tweet

Carmelo Anthony Walks Out Of Boston A Winner; DeMar DeRozan Has A Dagger Up His Sleeve

dimemag.com

Jan 25, 2013

Celtics vs. Knicks felt like not just a big game, but a priority. This was appointment viewing after the trash-talk episode that landed the last Celtics-Knicks game on the front page of every sports page in the country. It's the kind of episode that we

Share Tweet

ESPN.com

Jan 25, 2013

Goran Dragic scored 19 of his 24 points in the first half and the Phoenix Suns held on to beat the Los Angeles Clippers 93-88 on Thursday night, improving to 2-0 under interim coach Lindsey Hunter.

Share Tweet

Lakers, Celtics In Trouble

Jan 25

NBA Countdown crew breaks down the struggles facing the Los Angeles Lakers and Boston Celtics.

Would Lakers Make The Playoffs With Jordan?

Jan 25

Skip Bayless and Stephen A. Smith discuss whether the Lakers would make the playoffs with a 34-year-old Michael Jordan instead of Kobe Bryant.

NBA Playoffs: Celtics Or Lakers?

Jan 25

Stephen A. Smith discusses which team is more likely to make the playoffs between the Celtics and Lakers.