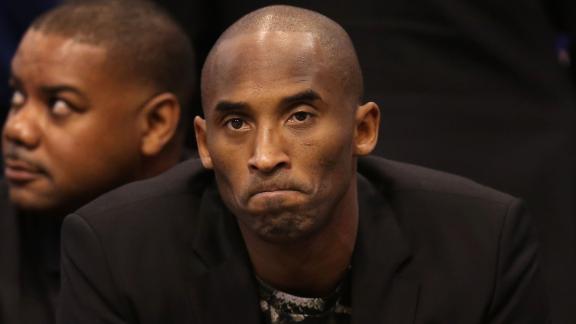 nba.com

Jan 30, 2014

Los Angeles Clippers point guard Chris Paul says he hopes to play in the All-Star Game but it's too early to know whether he'll be healthy enough to return for the Feb. 16 contest in New Orleans.

Share Tweet

PGs Nash, Blake, Farmar return to practice

Steve Nash, Steve Blake and Jordan Farmar returned to the practice floor Thursday, providing the point guard-depleted Lakers a sudden boon in the backcourt.

Share Tweet

More on the #Dodgers new alternate road jerseys: atmlb.com/1hSJREm Los Angeles Dodgers (@Dodgers) January 30, 2014

Share Tweet

Captain Ryan Getzlaf has piloted the Anaheim Ducks to first place in the NHL and himself into the Hart Trophy conversation. Which is a welcome change from when some in the NHL thought he was in a sudden decline. The 'C' can weigh heavily on a player's s…

Share Tweet

The illustrious voice of the Los Angeles Dodgers, the great Vin Scully, is going to be a part of Major League Baseball's first trip to Australia. Scully has agreed to broadcast the Dodgers games against the Arizona Diamondbacks on March 22 and 23 at the…

Share Tweet

Sure, you know that after he was waived by the Orlando Magic, comeback-seeking forward Hedo Turkoglu signed a deal to spend the rest of this season with the Los Angeles Clippers. You might also know that while the 34-year-old Turkoglu hasn't put up part…

Share Tweet

CNNSI.com

Jan 30, 2014

What was David Stern's signature achievement? Best move? Worst? Our roundtable examines the commissioner's legacy.

Share Tweet

The Los Angeles Dodgers remain excited about the offensive potential of Alexander Guerrero whom they signed in October after he defected from Cuba. He might have "30 home run power" (although, in Dodger Stadium, good luck with that). But they …

Share Tweet

At the NHL's Dodger Stadium game between the Anaheim Ducks and Los Angeles Kings, actual celebrities walked an actual red carpet on Saturday night. Celebrities ranging from Jon Hamm to Wayne Gretzky to Gary Bettman! We decided to use this moment to bug …

Share Tweet

Rivers calls coaches seeking Jordan votes

Clippers coach Doc Rivers wants to see DeAndre Jordan in the NBA All-Star Game and has gone as far as lobbying his fellow Western Conference coaches to include him in their vote to make the team as a reserve.

Share Tweet

Ducks Fly By Flyers

Jan 30

The Ducks picked up their 40th win of the season with a 5-3 victory over the Flyers.

Lee, Curry Power Warriors' Rout Of Clippers

Jan 30

David Lee and Stephen Curry each scored 22 points in the Warriors' 111-92 win over the Clippers.

Penguins Win Easily Over Kings

Jan 30

The Penguins beat the Kings 4-1 for their second straight win.

Source: Michael Young Retires

Jan 30

Richard Durrett discusses the legacy of longtime Rangers infielder Michael Young.