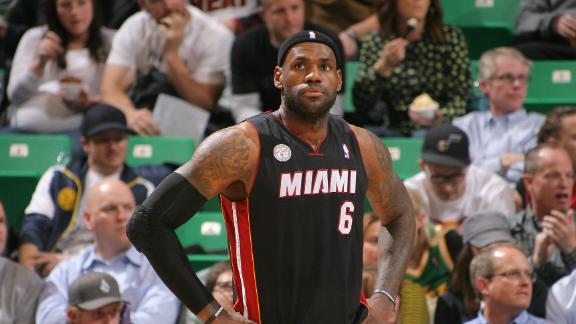 Updated Jan 31

Share Tweet

So, when exactly is the latest "new" Lakers season starting? At the end of the third quarter last night in Phoenix's unbelievable 92-86 win, all was right in L.A. The Lakers shot 65 percent in the third quarter, Kobe was dishing (17 points, nine ass

Source:

dimemag.com

Wallace vents after Nets' latest lopsided loss

Updated Jan 31

Share Tweet

Following his team's third embarrassing performance in its past four games, Brooklyn Nets small forward Gerald Wallace didn't mince words.

Updated Jan 31

Share Tweet

LeBron James was not amused with Reggie Evans' comments that devalued the NBA title won by the Miami Heat last season. So James dominated the Brooklyn Nets on Wednesday night, and then directly ripped Evans after the game.

LeBron James Rips Reggie Evans

Jan 31

Stephen A. Smith and Skip Bayless discuss LeBron James' reaction to Reggie Evans, who questioned the Heat's NBA title because it came in a lockout season.