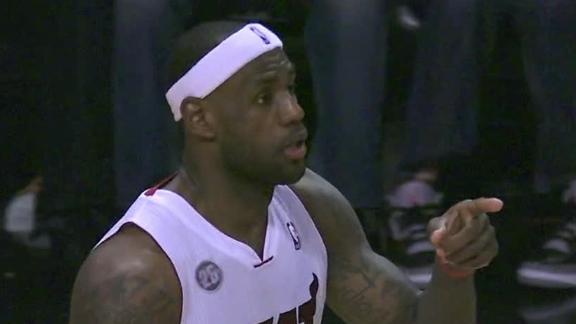 Updated Nov 21, 2012
Share
Tweet
LeBron James had 28 points and 10 rebounds, Dwyane Wade added 28 more points and the Miami Heat scored the first six points of overtime on the way to beating the Milwaukee Bucks 113-106 on Wednesday night.
Source:
ESPN.com
Updated Nov 21, 2012

Share Tweet

Udonis Haslem is now the leading rebounder in Miami Heat history.
Heat Withstand Bucks In OT

Nov 21

Big Three combine for 80 points in 113-106 win over Bucks.
Sports Columnists
Ian Thomsen: Tough decisions await Jazz with their talented quartet of big…

Nov 21

The Jazz have a unique way of turning problems into strengths. They're supposed to be a small-market team unlikely to recruit free agents, and yet they've gone 39 years with just two -- two! -- losing seasons. With this tradition in mind, the Jazz face …