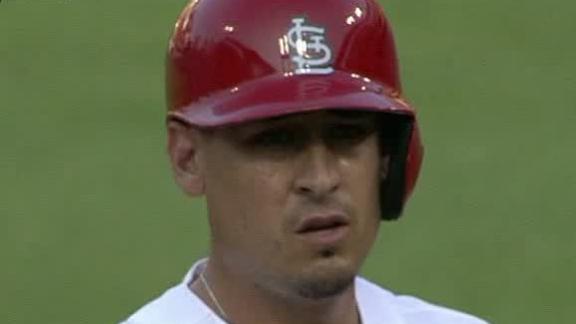 ESPN.com
Updated Jul 5, 2013
Jake Westbrook worked seven strong innings and Allen Craig had two RBIs for a lineup that spoiled Jacob Turner's homecoming early on in the St. Louis Cardinals' 4-1 victory over the Miami Marlins on Friday night.
Share
Tweet
Giancarlo Stanton lays out for game-saving catch

yahoo.com

Jul 5, 2013

As Mike Oz pointed out a few days ago, the Miami Marlins played much better in June — almost as good as anyone — and they're still breaking hearts other than those of their own fans in July. They won a series from the Atlanta Braves on Thursday, taking …

Share Tweet

Cardinals Power Past Marlins

Jul 5

Allen Craig drove in two runs to lead the Cardinals past the Marlins 4-1.