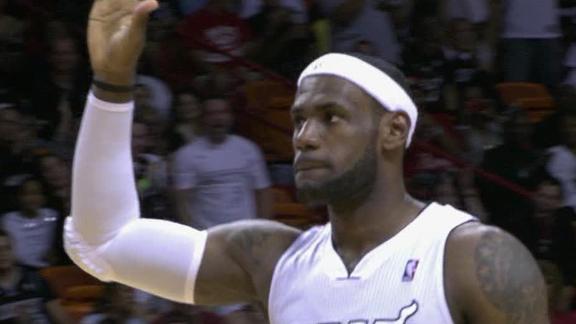 dolphinsgab.com

Dec 8, 2012

Last week the Miami Dolphins played tough in a loss to the New England Patriots, and now have the task of going out west to take on the not-so-happy San Fran 49ers. The Niners were beat in OT by the Rams last week, and will look to stop Miami to get bac…

Share Tweet

Anthony Will Sit for a Second Straight Game

nytimes.com

Dec 8, 2012

A deep cut on Carmelo Anthony's left middle finger will keep him out of the Knicks' game Saturday against the Bulls. He hopes to return Sunday night against Denver.

Share Tweet

Heat Bounce Back Big

Dec 8

Miami snaps a two-game slide behind a combined 50 points from Dwyane Wade and LeBron James.

LeBron James Lift Off

Dec 8

Mario Chalmers' perfect pass sets up LeBron James for the one-handed slam.