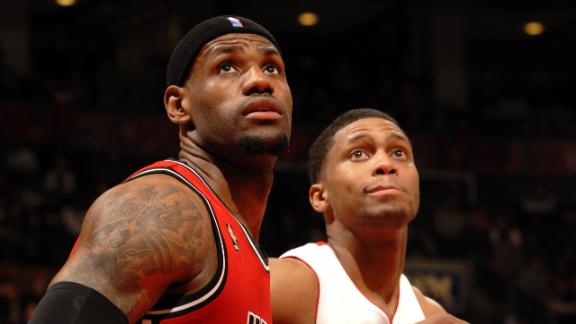 miamiherald.com

Feb 3, 2013

The NFL season ends today with the crowning of the Super Bowl 47 champion. Tomorrow we begin a new season. As I write here many fans and even some teams will study the Ravens and 49ers to see if they can find clues or reasons both those teams are Super …

Share Tweet

nba.com

Feb 3, 2013

Miami Heat head coach Erik Spoelstra will coach the Eastern Conference All-Stars for the 2013 NBA All-Star Game, to be played on Sunday, Feb. 17 (8 p.m. ET), at the Toyota Center in Houston.

Share Tweet

profootballtalk.com

Feb 3, 2013

Good news and bad news about the Hall of Fame chances of former Bills WR Andre Reed. The Dolphins could learn a few things at the Super Bowl. Mike Reiss of ESPNBoston.com wonders if WR Brandon Lloyd is guaranteed a return to the Patriots in 2013. Alec B…

Share Tweet

Heat Surge Past Raptors

Feb 3

LeBron James scored 30 points to lead the Heat past the Raptors 100-85.