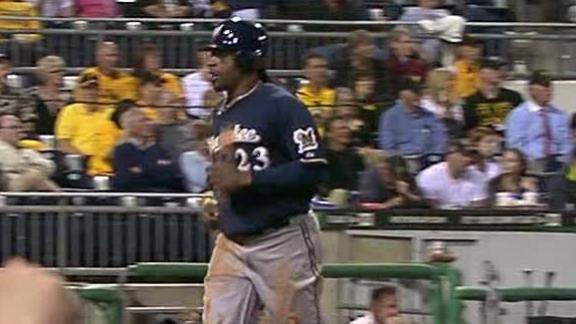 Updated Sep 20, 2012
Share
Tweet
Rickie Weeks hit a tying two-run triple and scored the go-ahead run on Aramis Ramirez's single, helping the surging Milwaukee Brewers rally for a 9-7 victory over the Pittsburgh Pirates on Thursday.
Source:
ESPN.com
Hart's foot healed to point where he can return

Updated Sep 20, 2012

Share Tweet

His left foot was taped tighter than an offensive lineman's, but Corey Hart was back in the Brewers' lineup on Thursday.

Source:

MLB.com

Brewers Come Back To Top Pirates

Sep 20

Brewers win fifth straight.