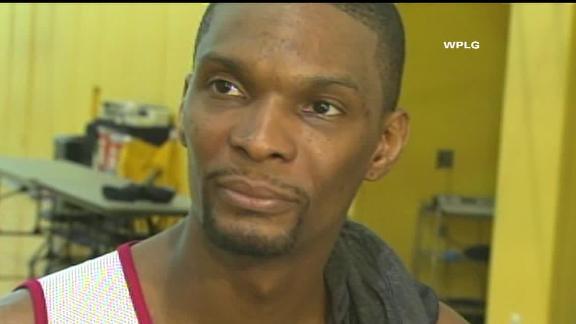 The Miami Heat have heard Milwaukee Bucks point guard Brandon Jennings loud and clear. But they plan to let the game do the talking.
Share
Tweet
The Most Clutch Players In The NBA Playoffs

dimemag.com

Apr 19, 2013

Picture this. It's the final two minutes of a close game between the New York Knicks and Boston Celtics in this year's NBA Playoffs. Paul Pierce gets the ball and dribbles to his old reliable spot for an elbow jumper but instead of firing… he passes

Share Tweet

Brandon Jennings On Bucks Vs. Heat: "I See Us Winning the Series in Six"

dimemag.com

Apr 19, 2013

You will never accuse Brandon Jennings for lacking supreme confidence. At the Wisconsin Sports Awards last night, he was asked for his thoughts on his team's chances in their first round series against the Miami Heat. Confidence reigned supreme: "I'

Share Tweet

'Inside the Playbook' NBA Playoff Previews: Nets, Bulls, Pacers, Hawks, Rockets, Spurs, Lakers, Thunder

grantland.com

Apr 19, 2013

This concludes our look at the sets and actions integral to each NBA playoff team's success. Read about the Knicks, Celtics, Heat, and Bucks here; rea...

Share Tweet

Heat Respond To Jennings' Comments

Apr 19

Dwyane Wade, Chris Bosh and LeBron James respond to Brandon Jennings stating on Twitter that the Bucks will beat the Heat in six games.