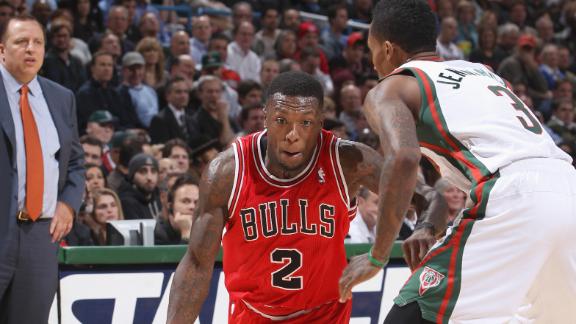 Updated Jan 30

Share Tweet

Chicago Bulls forward Carlos Boozer missed his first game of the season on Wednesday against the Milwaukee Bucks because of a right hamstring injury.

Source:

ESPN.com

Updated Jan 30

Share Tweet

In April, the Mavs might look back and admit this was the night their season died. Up 21, they blew the lead and then lost after a flurry of insanity doomed them. First, Nic Batum made a completely ridiculous three-pointer to tie it up (dude hadn't made

Source:

dimemag.com

Massive Potential

Jan 30

David Thorpe on players who could be special.