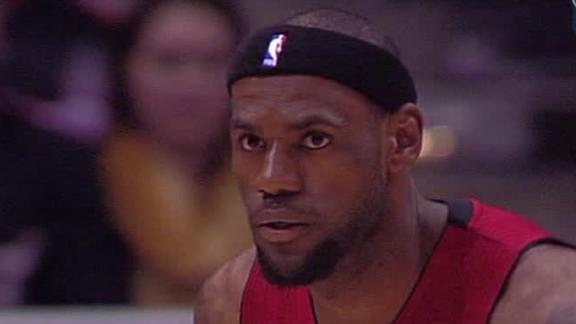 LeBron James and Chris Bosh each scored 28 points, and the Miami Heat made it 21 straight wins, beating the Milwaukee Bucks 107-94 on Friday night.
Share
Tweet
Crunch Time Inferno

Mar 15

Despite LeBron James' reputation, the evidence shows this year's Heat are one of the best crunch time teams on record.

Heat Extend Winning Streak To 21 Games

Mar 15

LeBron James and Chris Bosh combined to score 56 points as the Heat defeated the Bucks 107-94.

Flip Chart: Beating The Heat

Mar 15

Flip Saunders discusses what Milwaukee needs to do to end Miami's winning streak.