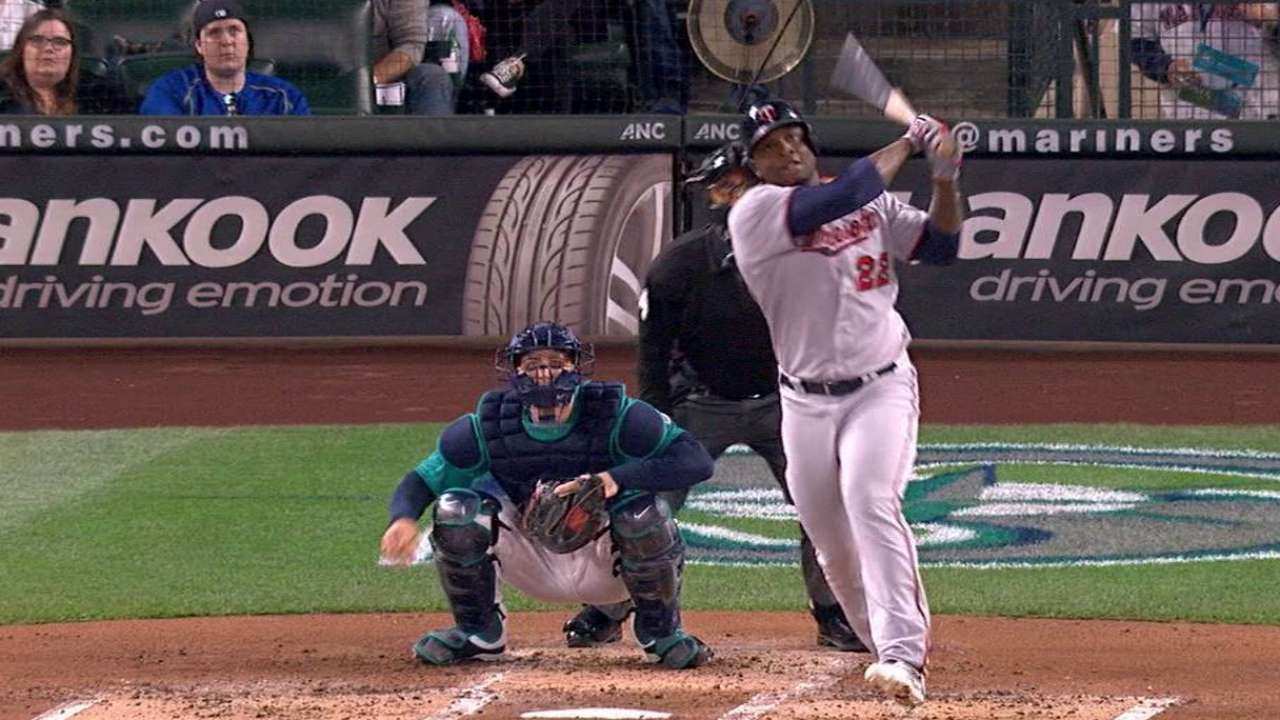 At Vikings camp ex-Badger Joel Stave puts passing issues in past

startribune.com

17 hours ago

Former college coach more impresed with rookie's mind-set than spirals.

Share Tweet

Want to tour U.S. Bank Stadium? There are options

startribune.com

23 hours ago

Free, public, Vikings tours of new stadium remain available.

Share Tweet

New Falcons stadium: $2 hot dogs, $5 beers, expensive seats. How do Vikings compare?

startribune.com

May 27 (yesterday)

The new Atlanta stadium slated to open in 2017 — with multiple tenants, including the Falcons as the primary one — generated some positive press last week with the announcement of reasonable prices for many food and drink items. Indeed, in comparisons t…

Share Tweet

startribune.com

May 27 (yesterday)

Vikings tight end Kyle Rudolph has had a busy offseason. "It's been great. Got married in February. Got twins on the way. So it's been a productive offseason," Rudolph said through a big smile at Wednesday's organized team activity at Winter Park. Rudol…

Share Tweet

Improved Sano vital to Twins' turnaround

MLB.com

May 27 (yesterday)

There is nothing more to be done about the first 46 games of the season. But you had to like what manager Paul Molitor said in regard to Miguel Sano: "It's a tough game. He's kind of learned that."

Share Tweet

thehockeynews.com

May 27 (yesterday)

Given how important the youth have been to Finland this year, it's probably not a shocker that the final seven roster spots for the nation's World Cup of Hockey team skew young. But it is nice to see the kids rewarded. Leading the way is everyone's favo…

Share Tweet

New veteran safety Michael Griffin believes the Vikings have all the tools to make a run to the Super Bowl.

Share Tweet

With limited practice time, Zimmer moves OTAs with necessary focus, urgency

Being organized and focused has never been more important for an NFL head coach. Back in the good, old days for coaches — and bad, old days for players — practice time in full pads runneth over. And players rarely changed teams, so continuity ranneth ov…

Share Tweet

profootballtalk.com startribune.com

May 26 (2 days ago)

On-field practices during OTAs are supposed to be non-contact, but they're never non-risk. According to Matt Vensel of the Minneapolis Star Tribune, Vikings defensive tackle B.J. Dubose suffered a torn anterior cruciate ligament during Wednesday's worko…

Share Tweet

Bridgewater meets young fan who invited him to birthday with rap song

Here's a cute story via Foxsports.com: Obadiah Gamble, a 6-year-old Vikings fan and huge Teddy Bridgewater fan, released via YouTube recently a rap song inviting Bridgewater to his upcoming 7th birthday party. The young fan tweeted snippets of the song …

Share Tweet

Vikings' Walsh quickly put missed field goal behind him

The Vikings kicker talked one last time about his costly playoff boot, but says he won't dwell on it.

Share Tweet

Vikings' Adrian Peterson hopes to improve from shotgun formation

Adrian Peterson is working to become better in the formation that best fits his QB

Share Tweet

Wolves guard Rubio's mom dies at 56 of lung cancer

nba.com

May 25 (3 days ago)

Minnesota Timberwolves point guard Ricky Rubio's mother has died after a long battle with lung cancer.

Share Tweet

MLB.com nytimes.com

May 25 (3 days ago)

Eduardo Nunez, Brian Dozier and Miguel Sano homered to help the Twins avoid a sweep at the hands of the Royals with a 7-5 victory in the series finale on Wednesday afternoon at Target Field.

Share Tweet

The Vikings are back together at Winter Park where the rookies are learning where the lockers are.

Share Tweet

profootballtalk.com startribune.com

May 25 (3 days ago)

Vikings kicker Blair Walsh spoke to the media after Wednesday's OTA session and one of the topics that came up was the team's move indoors at their new stadium. Walsh said it's "always easier to kick indoors," but added that he felt he "had one of my be…

Share Tweet

How much gas does AP have left in the tank?

May 26

Vikings coach Mike Zimmer comments on Adrian Peterson's goal of playing until 40 years old and reveals how Peterson is looking in OTA's.

Deion Sanders' pick-six on Brett Favre

May 26

GameDay 100: Prime Time picks off The Gunslinger before either of them were close to being Hall of Famers.

Vikings kicker not defined by playoff miss

May 25

ESPN NFL analyst Herm Edwards explains that kicker Blair Walsh will be able to put last year's wild-card field goal miss behind him because the Vikings will provide the opportunity for him to get back in similar situations over and over again.

Peterson aiming to improve route running

May 25

Vikings running back Adrian Peterson details what areas of his game he worked on over the offseason.