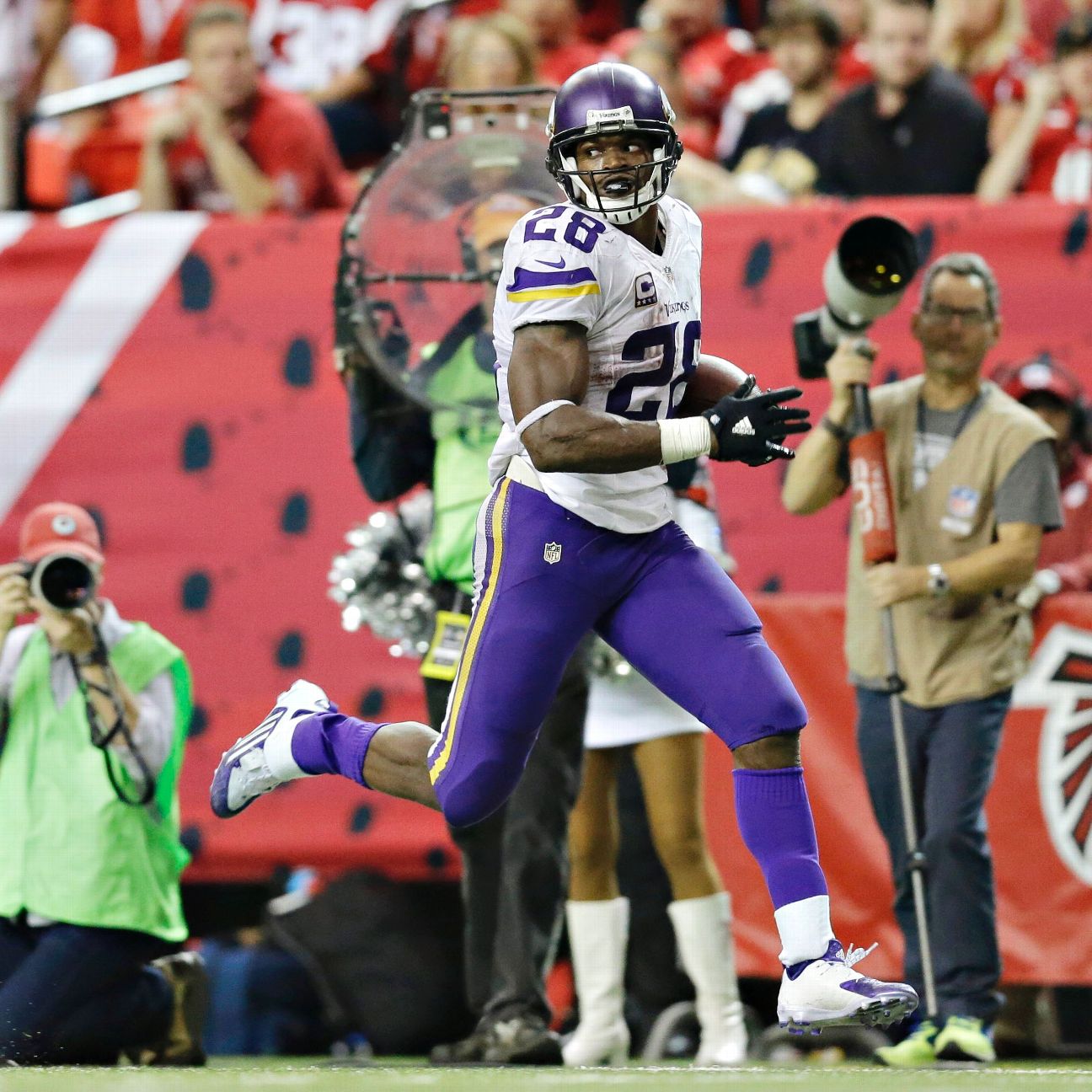 ESPN.com
startribune.com
yahoo.com
nytimes.com
profootballtalk.com
Updated 4 hours ago
As Adrian Peterson carries Vikings, skill position players set aside stats
Share
Tweet
Vikings settle into identity as run-oriented force

startribune.com

10 hours ago

Comfort level is high, results positive as ground game jells.

Share Tweet

yahoo.com

12 hours ago

There appears to be some controversy with Minnesota Wild All-Star defenseman Ryan Suter the coaching staff's decision to change his defense partner. Suter was not thrilled with being paired with Jonas Brodin at Monday's practice – enough to publicly que…

Share Tweet

Wolves' Rubio expects to play Tuesday vs. Magic

nba.com

13 hours ago

Minnesota Timberwolves coach Sam Mitchell says he expects point guard Ricky Rubio to return from a two-game absence on Tuesday night against Orlando.

Share Tweet

deadspin.com

14 hours ago

Tonight, the Ravens and Browns will play what will most likely be the least appealing Monday night game of the season. Look at the schedule. Vikings-49ers was horrid, but at least we had Jim Tomsula reaction shots to entertain us. This game will have no…

Share Tweet

Stats trends show Ducks starting to soar, Wild hitting a skid

thehockeynews.com

15 hours ago

Who's won and who'll continue to win is an important distinction in the NHL. The leaders of today won't necessarily be the leaders of tomorrow thanks in part to low-scoring games that make it hard to dictate whose success is legitimate and whose is a mi…

Share Tweet

startribune.com ESPN.com

16 hours ago

Vikings coach Mike Zimmer was upbeat on Monday, meeting with reporters a day after his team beat Atlanta 20-10 for its fourth consecutive road victory. The Vikings move to 8-3 and have a one-game lead in the NFC North … and have surpassed their victory …

Share Tweet

startribune.com

17 hours ago

Antone Exum got his first NFL start on Sunday, and by the second half, he was the last line of defense. The second-year Vikings safety stepped in for an injured Harrison Smith (knee) alongside Andrew Sendejo … but when Sendejo left because of a knee inj…

Share Tweet

Wallace still getting plenty of plays, other Vikings snap count observations

startribune.com

19 hours ago

While wide receiver Mike Wallace was held without a catch for the second straight game and the third time in the past five weeks, the Vikings continue to start him and give him plenty of snaps. Wallace played 44 of 70 offensive snaps in yesterday's 20-1…

Share Tweet

Vikings' Xavier Rhodes helps limit Atlanta's Julio Jones

The Vikings corner limited the Falcons top wideout to 56 yards.

Share Tweet

profootballtalk.com

Nov 29 (yesterday)

On Sunday morning, Hall of Fame receiver Michael Irvin said on NFL Network that he'd been asked by Vikings coach Mike Zimmer and offensive coordinator Norv Turner to work during the past offseason with receiver Cordarrelle Patterson. After Sunday's 20-1…

Share Tweet

Anthony Barr is already a star

The Vikings linebacker made four big plays against the Falcons Sunday in Atlanta.

Share Tweet

Vikings Postgame Instant Reaction

Sometimes, like on Sunday, the Vikings seem to win merely by physically battering the opponent into submission.

Share Tweet

yahoo.com

Nov 29 (yesterday)

Erica Skuta is a Minnesota Wild fan living in New Zealand, which is pretty awesome because they have several different kinds of indigenous penguins there. She was back in Minnesota this weekend, where she married fellow Wild fan Lewis Blake and attended…

Share Tweet

Vikings-Falcons: Five Bold Predictions

The Falcons need to get back on track today and the Vikings … well the Vikings need to get back on track as well. So let's get right on track with our Five Bold Predictions for the game … MATT VENSEL, beat writer The Vikings defense has just three takea…

Share Tweet

Vikings-Falcons Inactives

nytimes.com

Nov 29 (yesterday)

Veteran kicker Shayne Graham, signed by Atlanta on Thursday, is filling in for Matt Bryant, who will miss the game with a right quadriceps injury. Rookie Tevin Coleman is starting at running back for Devonta Freeman, still recovering from a concussion.

Share Tweet

No debate about this Minnesota Viking

Nov 29

Cary Chow and Field Yates break down the Vikings' 20-10 win over the Falcons.

AP goes off in win over Falcons

Nov 29

Adrian Peterson rushes for 158 yards and two touchdowns, passing O.J. Simpson and Corey Dillon on the all-time rushing list in the process as Minnesota beats Atlanta 20-10.

Zimmer: This was a big win for us

Nov 29

Vikings coach Mike Zimmer stresses the importance of coming out of Atlanta with a 20-10 victory over the Falcons, and praises the performance of RB Adrian Peterson saying he's "a very special player."

Peterson's keeping his eyes on the prize

Nov 29

Vikings RB Adrian Peterson explains how it felt to run for over 100 yards against the Falcons great run defense and if he believes he has redeemed himself this season.