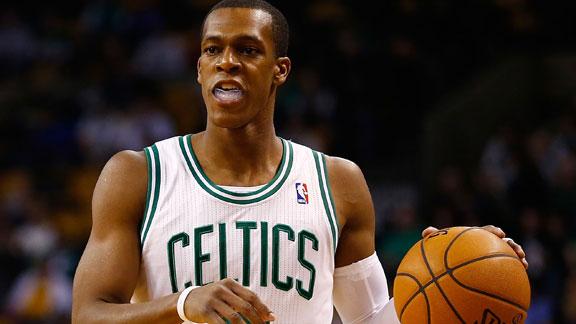 ESPN.com
timberpups.com
howlintwolf.com
Updated Dec 5, 2012
Kevin Garnett scored 18 points, grabbed 10 rebounds and remained unbeaten against his former team as the Boston Celtics beat the Minnesota Timberwolves 104-94 on Wednesday night in Rajon Rondo's return from a two-game suspension.
Share
Tweet
startribune.com ESPN.com profootballtalk.com

Dec 5, 2012

Are there issues beyond Percy Harvin's injured ankle? Coach Leslie Frazier isn't saying.

Share Tweet

C.J.: Ponder calls a near-inaudible on engagement

startribune.com

Dec 5, 2012

At his weekly Winter Park media appearance Wednesday, Vikings quarterback Christian Ponder wasn't coughing up any details about his engagement to ESPN reporter Samantha Steele.

Share Tweet

profootballtalk.com

Dec 5, 2012

As the Vikings prepare to host the Bears in a game that will go a long way toward determined whether they'll have a domed stadium's chance in a blizzard of making the playoffs, linebacker Chad Greenway has a request for the teams fans. "Hopefully, t

Share Tweet

ESPN.com

Dec 5, 2012

Let's wrap up a newsy day in the NFC North: Chicago Bears: Linebacker Brian Urlacher (hamstring) was officially ruled out of Sunday's game against the Minnesota Vikings. Four players sat out of practice because of injuries: receiver Earl Bennett (concus…

Share Tweet

Jared Allen doesn't expect retaliation from the Bears

profootballtalk.com

Dec 5, 2012

When the Vikings and Bears played a couple of weeks ago, the Bears lost guard Lance Louis for the rest of the season after he was on the receiving end of a huge block from Vikings defensive end Jared Allen. The Bears weren't happy that Allen left his fe

Share Tweet

yahoo.com

Dec 5, 2012

A bit of happy news out of Minneapolis, as Sports Illustrated's Richard Deitsch is reporting that Vikings quarterback Christian Ponder is engaged to ESPN reporter Samantha Steele. The two met earlier this year on the set of ESPN's "College GameDay.…

Share Tweet

Ron Gardenhire at crossroads with Twins

yahoo.com

Dec 5, 2012

NASHVILLE, Tenn. - Ron Gardenhire and the Minnesota Twins parting ways? Say it ain't so! OK, it ain't so. At least not yet. Gardenhire has been a fixture with the Twins since taking over for Tom Kelly in 2002. His teams have finished first six times. An

Share Tweet

NFC North third quarter Stock Watch

ESPN.com

Dec 5, 2012

We've posted quarterly Stock Watches in October and November, and now it's time for the third installment of a once-weekly feature. FALLING 1. Christian Ponder, Minnesota Vikings quarterback: Ponder has brought the franchise to a crossroads as it nears …

Share Tweet

Chat OT: Adrian Peterson doing so much damage with so little help

startribune.com

Dec 5, 2012

There's plenty to talk about in this week's overtime session. Measuring AP's phenomenal season and the Vikings' disintegrating playoff chances.

Share Tweet

Bench on board; Wolves win 105-88

howlintwolf.com

Dec 5, 2012

Josh Howard and the bench lifted the Wolves to a blowout in Philly Three Positives: Jonah: The three-point barrage, the work on the glass, the intense pace and relentless force that the bench proved to be; they were all positives in my book tonight. Foc…

Share Tweet

grantland.com

Dec 5, 2012

With nine minutes left in the fourth quarter of the Timberwolves' November 16 loss to the Warriors, a middle-aged couple descended from the stands at ...

Share Tweet

Celtics Win In Rondo's Return

Dec 5

Rajon Rondo drops a double-double in return to Celtics.

Blogger Blitz: Running Down History

Dec 5

NFC North blogger Kevin Seifert talks about two players in the division who are chasing down records

Minnesota Vikings WR Percy Harvin out for the season

Dec 5

The Minnesota Vikings have placed WR Percy Harvin on injured reserve with an ankle injury.

Countdown Daily AccuScore: CHI-MIN

Dec 5

Prim Siripipat goes inside the numbers for the Bears-Vikings

Sports Columnists

Sources: Los Angeles Lakers rebuffing trade inquiries for Pau Gasol

Dec 5

The Los Angeles Lakers, largely at the behest of general manager Mitch Kupchak, have rebuffed trade inquiries from at least two teams for Pau Gasol, according to sources with knowledge of the Lakers' thinking.