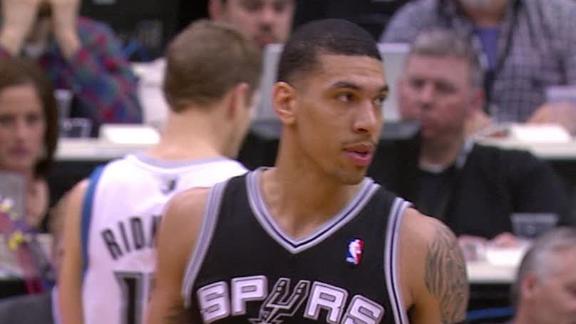 Updated Feb 6
Share
Tweet
Danny Green hit eight 3-pointers and scored a career-high 28 points to help the San Antonio Spurs to their 11th straight win, 104-94 over the Minnesota Timberwolves on Wednesday night.
Sources:
ESPN.com
timberpups.com
Updated Feb 6

Share Tweet

John Sullivan will sit out the team's June mini-camp because of last week's microfracture surgery on his left knee, but three Vikings team sources said the starting center is expected to be ready when training camp opens in late July.

Updated Feb 6

Share Tweet

Minnesota Twins pitcher Anthony Swarzak has two cracked ribs, the freak result of some ill-fated horseplay during a gathering with teammates last month.

Sources:

ESPN.com deadspin.com

Updated Feb 6

Share Tweet

Another in a series of important offseason issues facing NFC North teams: In the past nine months, Percy Harvin has: Publicly expressed unspecified unhappiness as a receiver for the Minnesota Vikings Requested a trade Questioned the reaction to his publ…

Source:

ESPN.com

Barea 3-pointer

Feb 6

JJ Barea knocks down 3-pointer

Rubio Touch Pass

Feb 6

Ricky Rubio's touch pass finds Mickael Gelabale for the lay-in.

Short-Handed Spurs Win 11th Straight

Feb 6

Danny Green sinks eight 3-pointers and 28 points, leading Spurs to 104-94 win over Timberwolves.

Sports Columnists

Mike Krzyzewski still being courted by Team USA basketball, according to s…

Feb 6

Team USA basketball still is holding out hope that Mike Krzyzewski will remain the team's coach, according to sources.