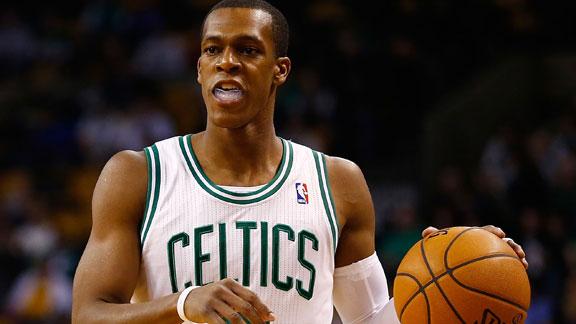 ESPN.com
timberpups.com
howlintwolf.com
Updated Dec 5, 2012
Kevin Garnett scored 18 points, grabbed 10 rebounds and remained unbeaten against his former team as the Boston Celtics beat the Minnesota Timberwolves 104-94 on Wednesday night in Rajon Rondo's return from a two-game suspension.
Share
Tweet
Bench on board; Wolves win 105-88

howlintwolf.com

Dec 5, 2012

Josh Howard and the bench lifted the Wolves to a blowout in Philly Three Positives: Jonah: The three-point barrage, the work on the glass, the intense pace and relentless force that the bench proved to be; they were all positives in my book tonight. Foc…

Share Tweet

grantland.com

Dec 5, 2012

With nine minutes left in the fourth quarter of the Timberwolves' November 16 loss to the Warriors, a middle-aged couple descended from the stands at ...

Share Tweet

Celtics Win In Rondo's Return

Dec 5

Rajon Rondo drops a double-double in return to Celtics.