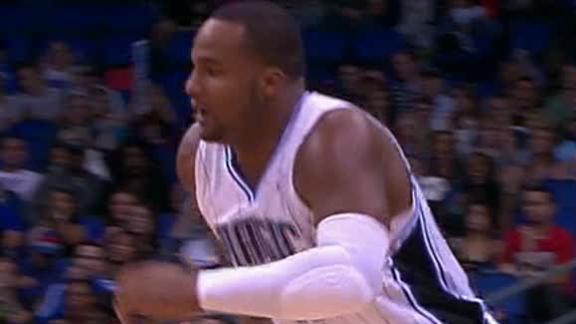 Updated Dec 17, 2012
Share
Tweet
Glen Davis scored 28 points and J.J. Redick had 18 points and seven assists as the Orlando Magic beat the Minnesota Timberwolves 102-93 on Monday night.
Source:
ESPN.com
Updated Dec 17, 2012

Share Tweet

Where: Amway Arena When: 6 pm (Central Time) See it: Fox Sports North Hear It: WCCO-AM 830 Last year was a rough one, as I'm sure you recall. For a team that relied heavily on one superstar, one rookie and one breakout role player, the Wolves performed

Source:

howlintwolf.com
The mind of Westbrook

Dec 17

Kevin Love -- Westbrook's roommate at UCLA -- discusses the Thunder guard's "selfishness."