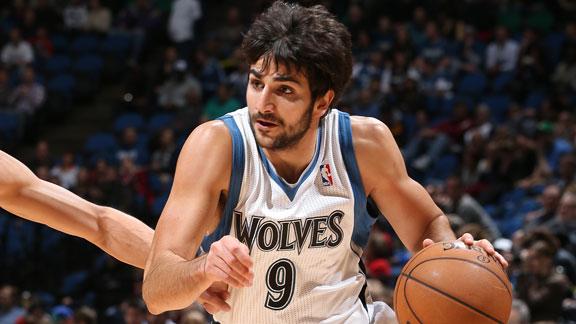 Updated Feb 2

Share Tweet

Ricky Rubio goes behind-the-back and overhead to Derrick Williams.The post Ricky Rubio Gets Fancy appeared first on Dime Magazine (dimemag.com) : Daily NBA News, NBA Trades, NBA Rumors, Basketball Videos, Sneakers.

Source:

dimemag.com

Updated Feb 2

Share Tweet

Setting the stage: The Timberwolves and Pelicans (Hornets) face off for the third time this season on Saturday night at the Target Center.  The teams have split the two earlier match-ups, with the Wolves winning on 12/14 and then New Orleans returning t…

Source:

timberpups.com

Lake Show Spectacle; Wolves lose 111-100

Updated Feb 2

Share Tweet

Ricky, NOOOOOO!!! Three Positives: Jonah: This game was essentially made of two runs. The first by the Lakers, who shot ridiculously efficient from the field in the first, and the second, where the Wolves' grittiness brought them within four in the fou

Source:

howlintwolf.com

Back as starter, Gasol helps Lakers top Wolves

Updated Feb 2

Share Tweet

Pau Gasol had 22 points and 12 rebounds in his return to the starting lineup, and Kobe Bryant nearly had a triple-double in leading the Los Angeles Lakers to a 111-100 victory over the Minnesota Timberwolves on Friday night.

Source:

ESPN.com

Timberwolves Snap Skid

Feb 2

The Timberwolves broke a six-game losing streak with a 115-86 win against the Hornets.