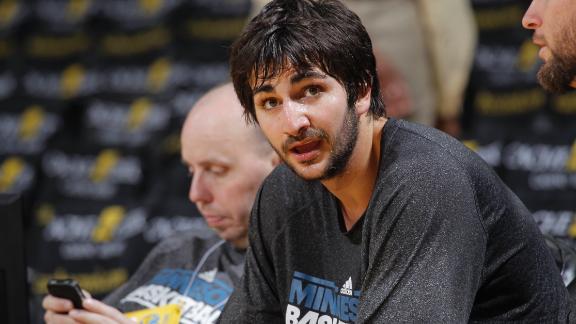 nba.com ESPN.com timberpups.com howlintwolf.com

Nov 28, 2012

Chauncey Billups is returning to the court for the Los Angeles Clippers against the Minnesota Timberwolves on Wednesday night after being sidelined for more than nine months because of injury.

Upvote Share Tweet

timberpups.com ESPN.com

Nov 28, 2012

Entering Tuesday's matchup in Sacramento, the Minnesota Timberwolves hoped to end a five-game skid on the second to last game of their West Coast road trip. With the help of Kevin Love and his 23 point, 24 rebound performance, the Timberpups did just th

Upvote Share Tweet

The 5 Worst Blowouts In The NBA Over The Last 30 Years

dimemag.com

Nov 28, 2012

The Oklahoma City Thunder laid the smackdown on the Bobcats on Monday night, winning 114-69, and negating the positive work new head coach Mike Dunlap had done with the Bobcats to start the season. The Thunder's 45-point rout of the Bobcats was highligh

Upvote Share Tweet

A once lost Love; Wolves win 97-89

howlintwolf.com

Nov 28, 2012

Three Positives: Jonah: Hooray! When you're given a schedule as easy as the Wolves, even road games can be considered likely wins going into them. Tonight, the Wolves won for a couple reasons, and one was certainly the defense. Although it can be tough

Upvote Share Tweet

Ricky Rubio Cleared To Practice

Nov 28

Anthony Davis on the impact Ricky Rubio will have on the Wolves when he returns.

PTI Big Finish November 28th

Nov 28

PTI runs down Wednesday's top stories.