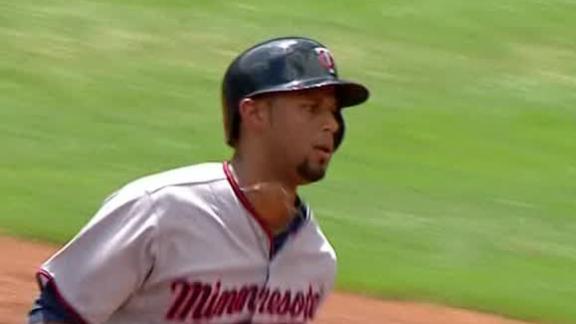 The Twins jumped all over CC Sabathia on Sunday at Yankee Satdium, knocking him out of the game after just four innings en route to a 10-4 victory heading into the All-Star break. The win marked Minnesota's first against Sabathia since July 29, 2007, wh…
Share
Tweet
Twins Cruise Past Yankees

Jul 14

The Twins tagged CC Sabathia for eight runs over four innings en route to defeating the Yankees 10-4.

Futures Game Recap

Jul 14

Adnan Virk and Keith Law break down the Futures Game rising stars as the USA takes down the World team 4-2.
Sports Columnists
Clayton's maibag: NFC North getting expensive

Jul 14

Mailbag: It's getting expensive to reside in the NFC North, writes John Clayton.